Marijuana legalization hits a bump in New Hampshire, Jordan kills a Syrian drug trafficker in a cross-border air strike, and more.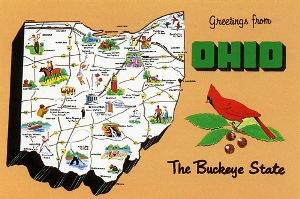 Marijuana Policy
New Hampshire Senate Committee Rejects House-Backed Marijuana Legalization Bills, but Floor Votes Still Coming. The Senate Judiciary Committee has voted against two marijuana legalization bills, deeming them "inexpedient to legislate." The committee rejected a full-blown commercial legalization bill sponsored by bipartisan House leaders, House Bill 639, as well as a second bill that would only have led to non-commercial legalization. Despite the committee votes, the bills are still technically alive and could see Senate floor votes as early this week, but given the rejection by the committee, the prospects for passage in the Senate are dim.
Ohio Activists Begin Second Round of Signature Gathering to Put Marijuana Legalization Initiative on November Ballot. The Coalition to Regulate Marijuana like Alcohol has commenced a new round of signature gathering to put its marijuana legalization initiative on the November ballot. The coalition earlier gathered enough valid voter signatures to put the issue before the legislature, which under state law had four months to approve it but failed to do so, clearing the way for organizers to take the issue directly to voters if it comes up with enough signatures in this round. The coalition now has 90 days to come up with 124,046 valid voter signatures to get on the November ballot and it says it is confident it will do so.
Drug Policy
California Task Force Recommends $228 Billion in Drug War Reparations for Black Residents. A task force empaneled by Gov. Gavin Newsom (D) has recommended that the state legislature pass reparations legislation to compensate about two million Black state residents to the tune of $228 billion for racially disproportionate harms caused by a half-century of drug war. The California Task Force to Study and Develop Reparation Proposals for African Americans voted Saturday to submit its recommendations to the governor.
The task force "recommends that compensation for community harms be provided as uniform payments based on an eligible recipient's duration of residence in California during the defined period of harm (e.g., residence in an over-policed community during the 'War on Drugs' from 1971 to 2020)," the report says. The task force also recommended that "the Legislature enact an individual claims process to compensate individuals who can prove particular injuries, for example, an individual who was arrested or incarcerated for a drug charge during the war on drugs, especially if the drug is now considered legal," i.e. marijuana. The reparations figure comes out to $2,352 per Black Californian for each year of residency in the state during the 50-year period.
"African American residents in California who were incarcerated for the possession or distribution of substances now legal, such as cannabis, should additionally be able to seek particular compensation for their period of incarceration, as discussed above," the task force said. The racially biased war on drugs in the state resulted in "massively disproportionate incarceration of African Americans" and also contributed to "unemployment and houselessness in many economically depressed African American communities once incarcerated African Americans were eventually released."
International
Jordan Carries Out Air Strikes on Syrian Drug Factory, Drug Trafficker. A pair of air strikes carried out by the Jordanian Air Force Monday hit an abandoned drug factory in the southern Syrian province of Deraa and the home of a Syrian "drug kingpin" in neighboring Sweida province. The strikes destroyed the drug factory and killed Syrian trafficker Marie al-Ramthan and his family at their home.
Intelligence sources said the drug factory was a meeting place for Hezbollah drug traffickers and that Ramthan had recruited hundreds of Bedouins to transport drugs and enlisted them in the ranks of militias sympathetic to Iran. Ramthan faced several death sentences in Jordan for drug trafficking. Jordan has declined to confirm the strikes, but "two regional intelligence and a Western diplomatic source who tracks the situation in southern Syria" confirmed they had occurred. War-ravaged Syria is a center for the production and distribution of the amphetamine captagon, but the Syrian government denies any involvement in the drug trade, as do Iran and its Lebanese ally Hezbollah.