The DA in Houston takes a step back from a softer touch on drug charges, Colombia sets goals for voluntary coca crop substitution, and more.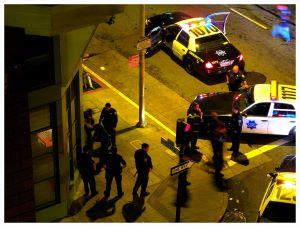 Drug Policy
Harris County, Texas, Reverses Policy on Low Level Drug Charges. Citing an "increasing public safety threat due to fentanyl," Harris County (Houston) District Attorney Kim Ogg has announced that she is reversing an April policy change that required police to have drugs tested before charges could be filed if the amount of drugs in question was less than four grams. That effectively meant that many miniscule drug possession cases were never charged.
Under the new policy, which went into effect this week, the DA's Office will again evaluate every drug possession case regardless of the amount of drug seized as long as probable cause is established "through the expert testimony of two officers with drug enforcement experience."
But the cops will still be responsible for submitting "seized substances to the appropriate lab and to request testing and analysis, for presentation of the case to a grand jury," according to a memo setting out the changes. In the memo, DA Ogg acknowledged that the change could cause some delays in case filings and that district courts have "regularly" dismissed pending drug cases that did not move because of slow evidence processing.
"We need labs that work," Ogg said. "The courts are ready. The State of Texas, my office representing the people, are ready. The police are ready. And we need a crime lab that gives us evidence."
San Francisco Provides Update on Crackdown on Open Air Drug Markets. A crackdown on the drug trade and public drug use in the Tenderloin and SOMA (South of Market Street) neighborhoods of the city that began June 1 has resulted in "significant increase in drug seizures and arrests in the first three months of the City's efforts to shut down open-air drug markets," the city said Friday.
During the last three months, both local and state law enforcement agencies combined have made hundreds of arrests under drug laws and for outstanding warrants, and seized 103 kilos of narcotic, including 56 kilos of fentanyl. These numbers don't include additional federal efforts being conducted by the Drug Enforcement Agency. The SF District Attorney's Office has seen a record number of felony narcotics cases.
Some 300 of the arrests were for drug sales and another 123 were arrests of wanted fugitives. Another 450 arrests were made using public intoxication laws against public drug users. Additionally, playing a support role in the city, the California Highway Patrol and National Guard have made another hundred drug arrests.
As a result of this operation the District Attorney's Office has seen a record number of felony narcotics cases presented and filed year to date since 2018. Through August 23, of this year 656 felony narcotics cases were presented of which 566 were filed (86% filing rate) compared to the previous record of 574 cases presented in 2018 and 476 cases filed.
"Shutting down open air drug markets is critical to the safety of our neighborhoods and the overall health of our City," said Mayor London Breed. "The work that our city agencies and state and federal partners are doing to confront this crisis has to be sustained and expanded and we can't continue to accept the existence of these drug markets on our streets. I want to thank Governor Newsom for his support in delivering resources, as well as our federal leaders, including Speaker Emerita Nancy Pelosi. We will continue to offer help to people in crisis, but we must hold people accountable who are hurting our communities."
While it is clear that more people are being funneled into the criminal justice system, whether more arrests and prosecutions will result in fewer overdoses and better quality of life remains to be seen.
International
Belize Police Discover Coca Plantation with Half Million Plants. Police on Tuesday announced that they had discovered a coca plantation in the Toledo region that held an estimated 500,000 coca plants. The raid comes weeks after police destroyed a cocaine manufacturing lab in the south of the country.
Cocaine has traditionally been grown in three Andean nations—Bolivia, Colombia, and Peru—but in recent years plantings have been discovered in Belize, Guatemala, and southern Mexico. A small number of labs have also been uncovered.
The plantings and labs are believed to be the work of Mexican drug trafficking organizations, which largely control the flow of cocaine to the north.
Colombia Sets Coca Crop Substitution Goal of a Thousand Square Kilometers Over Next Four Years. Government officials said Thursday that the country is aiming for the voluntary substitution—not forced eradication—of a thousand square miles of coca crops over the next four years. The announcement marks a policy shift that emphasizes seizing cocaine over destroying coca plants.
According to the UN Office on Drugs and Crime (UNODC), coca cultivation in 2021 (the last year for which data is available) covered some 787 square miles, so if the government removes 250 square miles per year from the crop, it should reduce the crop each year by about one-third.
Felipe Tascon, the director of the government's illicit crops substitution program, said Colombia and the U.S. had committed to replacing 50% of 2021 crop levels. "Everyone says this goal is crazy," Tascon said. "If you look at it as a policing issue, coercing people, it's impossible. If you look at it as an economic issue, about giving economic opportunities to those families to produce something else, it's achievable."
The new crop substitution goals come amid a crash in coca prices in the country caused by oversupply and contested drug trafficking routes, providing farmers with an economic incentive to try something new.