Some 20 senators sign on to a bill to solve legal marijuana's banking problem, a Maine jail appeals a federal court ruling that it must provide Suboxone to a prisoner, and more.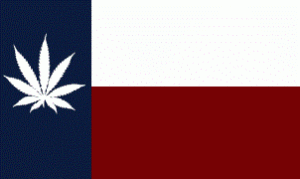 Marijuana Policy
Bipartisan Federal Bill Would Open Banks to Marijuana Businesses. Sens. Jeff Merkley (D-OR) and Cory Gardner (R-CO), along with 18 other cosponsors, filed legislation Thursday that would shield banks that maintain accounts for marijuana businesses from being punished by federal regulators. The Secure and Fair Enforcement (SAFE) Act would stop federal agencies from being able to "prohibit, penalize, or otherwise discourage a depository institution from providing financial services to a cannabis-related legitimate business or service provider or to a State, political subdivision of a State, or Indian Tribe that exercises jurisdiction over cannabis-related legitimate businesses." Companion legislation in the House has already passed out of committee and awaits a House floor vote.
Medical Marijuana
Texas Medical Marijuana Bills Get Hearing. The House Public Health Committee held a hearing on a trio of medical bills Thursday. Testimony was sometimes highly emotional, and no one spoke up against medical marijuana. HB 122 would create a legal defense for patients possessing medical marijuana and doctors who recommend it; HB 1405 would allow hospital patients to use CBD cannabis oil; and HB 3703 would expand current use of CBD cannabis oil to all epilepsy patients, not just those with intractable epilepsy. No votes were taken.
Drug Treatment
Maine Jail Appeals Federal Court Ruling It Must Provide Drug Used in Opioid Treatment. The Aroostook County Jail is appealing a federal judge's ruling that it must provide an opioid addiction medication it says it is necessary to keep addiction in remission. A federal judge granted a preliminary injunction on March 27 that required the jail to provide buprenorphine (Suboxone) to the prisoner. The jail argues that the judge didn't defer enough to jail administrators for policymaking decisions.