Possession of more than two grams of heroin or fentanyl would no longer be considered prima facie evidence of drug trafficking in Maine after the legislature passes a reform bill, the Decriminalize Nature movement gets a Vermont chapter, and more.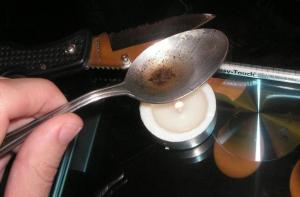 Marijuana Policy
Florida Supreme Court Strikes Down Second Marijuana Legalization Initiative; Only One Remains Alive. The state Supreme Court last Thursday struck down a marijuana legalization initiative sponsored by Sensible Florida, the second time it has blocked a proposed 2022 initiative. The court held the initiative's ballot language was misleading because it said recreational use would be limited, but the actual language would allow for state and local governments to remove those restrictions. The state's Republican attorney general, Ashley Moody, petitioned the court to block the initiative. An earlier initiative was struck own because it failed to mention marijuana would remain illegal under federal law. A third initiative, from Floridians for Freedom, remains alive. It includes language about marijuana remaining federally illegal and it is very short, leaving less room for the Supreme Court to rule it deceives voters. It needs a million valid voter signatures by February to qualify for the 2022 ballot.
Drug Policy
Maine Bill to Restrict Drug Trafficking Law Passes Legislature. A bill that would amend the state's harsh drug trafficking law to require that the state actually prove drug trafficking instead of charging a person with trafficking for merely possessing an amount of drugs above a certain limit, LD 1675, won final floor votes in the House and Senate last Friday and now heads to the desk of Gov. Janet Mills (D) . Current law makes possession of more than two grams or 90 wraps of heroin or fentanyl evidence of drug trafficking. The bill would also end the 3.5-to-1 state sentencing disparity for crack and powder cocaine offenses.
Psychedelics
Vermont Decriminalize Nature Chapter Forms Amid Push to Decriminalize Natural Psychedelics. As the state legislature ponders a bill to decriminalize natural entheogens, House Bill 309, psychedelics advocates have formed a state chapter of the nationwide group Decriminalize Nature to help prod lawmakers to act. And they need the prodding: The bill has languished in the House Judiciary Committee since it was filed in February. "People are all about nature in Vermont and healing with beautiful nature," Decriminalize Vermont leader Carly Nix said. "And also, I already believe that people should be able to grow their own cannabis and heal with cannabis so this seems like a pretty natural next step."
International
Mexican Border Town of Reynosa Sees 14—Or is it 18?—People Killed by Presumed Cartel Gunmen. Gunmen in SUVs ranged across the border town of Reynosa, just across the Rio Grande River from McAllen, Texas, leaving a toll of at least 14 and as many as 18 dead. The likely perpetrators were warring factions of the Gulf Cartel, which has long dominated drug trafficking in Reynosa but has recently been riven by splits. The last two years have been the bloodiest yet in Mexico's drug war, with more than 34,000 people being killed in both 2019 and 2020, and the toll this year shows no signs of slowing. By contrast, when Mexico's prohibition-related violence earned sustained international attention during the 2012 presidential election year in the US and Mexico, the death toll was around 15,000. It has steadily increased ever since.