Last week, Moroccan human rights activist, denouncer of corruption, and marijuana legalization advocate Chakib El-Khayari began his third year in prison for "offending the Moroccan state." El-Khayari, president of the Human Rights Association of the Rif region in Morocco, has been jailed since February 17, 2009, and now, European drug reform activists and international human rights groups are calling for his release.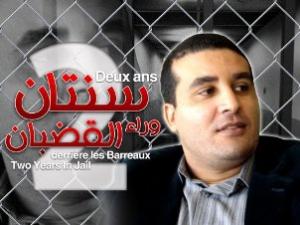 El-Khayari, who is also known for defending the rights of the Amazigh (Berber) people and African migrants passing through en route to Europe, aroused the ire of the Moroccan state for declaring to the press that
the Moroccan military and police are collaborating in the trafficking of hashish to Europe
. In 2008, he also took the path-breaking step of
initiating a national debate on the legalization of industrial hemp and medical marijuana
.
El-Khayari was arrested on February 17, 2009, and has been jailed ever since. He was convicted of "offending the Moroccan state" for his statements about the involvement of high-ranking officials in the police, the army, and the government in the hash trade. He was also convicted of violating Morocco's foreign exchange laws for depositing in a bank in Madrid a check from a Spanish newspaper for an article he had written.
In an
open letter to Mohamed VI
, the King of Morocco, the
European Coalition for Just and Effective Drug Policies
(ENCOD) is calling for El Khayari's immediate release. It is also calling on activists to print out and sign the letter, sending copies to the king and to the Moroccan embassy in their countries.
"Nothing justifies the heavy sanction that has been applied to Chakib El-Khayari," the letter says. "It is a manifest act of repression that is contrary to the international instruments to protect human rights that were ratified by Morocco and in particular, the international agreement on civil and political rights between Morocco and the European Union. We denounce firmly the detention of Chakib El-Khayari and urge his inmediate and unconditional release."
It's not just drug reformers. Five months ago,
Amnesty International called for El-Khayari's release
, saying it considers him a prisoner of conscience, "solely detained for his anti-corruption statements and his human rights activities."
The call for El-Khayari's release comes as the Moroccan government teeters under the wave of popular unrest that is sweeping North Africa and the Middle East.
Five people were killed
during widespread protests seeking constitutional reform Sunday.