Kansas City, Missouri, dismisses open marijuana cases, Colombia Congress advances marijuana legalization bill, more...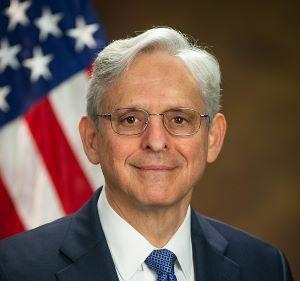 Marijuana Policy
Tennessee Lawmaker Will File Marijuana Legalization Bill. State Sen. Heidi Campbell (D-Nashville) said last Friday she plans to cosponsor a marijuana legalization bill with Rep. Bob Freeman (D-West Nashville) in the coming session. Previous attempts at passage of such a bill have come up short, but Campbell is ready to try again: "We're filing a full legalization bill," Campbell said. "We are in the process of modifying our last bill and haven't filed it yet."
Kansas City Dismisses Hundreds of Marijuana Cases Following Statewide Legalization Vote. Municipal court workers in the Missouri city have "dismissed over 500" open marijuana cases since statewide marijuana legalization took effect on December 8. Voters statewide approved legalization in the November election. City officials depenalized pot possession in 2020 and had already dismissed over 2,400 marijuana cases. They now report no remaining open marijuana misdemeanor cases in the city.
Opiates and Opioids
Senate Passes END FENTANYL Act in Bid to Reduce Drug Smuggling. The Senate last Thursday passed SB 4460, the "Eradicating Narcotic Drugs and Formulating Effective New Tools to Address National Yearly Losses of Life (END FENTANYL) Act." This legislation would require the Commissioner of US Customs and Border Protection (CBP) to update agency policies at least once every three years, and require the Commissioner of CBP to review and update the Office of Field Operations' policies and handbooks at least once every three years. It would also require the Commissioner to report to the Committee on Homeland Security and Governmental Affairs of the Senate and the Committee on Homeland Security of the House of Representatives about the changes.
Sentencing Policy
US Attorney General Moves to End Crack/Powder Cocaine Sentencing Disparities. In a memo to federal prosecutors last Friday, Attorney General Merrick Garland instructed them to file charges that avoid mandatory minimum sentences that are triggered by small amounts of crack cocaine in small-time, nonviolent cases. For decades, crack has been treated more harshly in federal sentencing even though there is no scientific basis for it, and that has led to "unwarranted racial disparities," Garland wrote. "They are two forms of the same drug, with powder readily convertible into crack cocaine."
But Garland's move could last only as long a his tenure in office. To permanently end sentencing disparities between the two forms of the drug, Congress would have to act. The House passed such a bill last year, and there are still hopes that the Senate will pass its version of the bill, S.2156, as part of an omnibus appropriations bill before the current session ends.
International
British Columbia Drug Decriminalization to Last for Three Years. The decriminalization of the possession of up to 2.5 grams of drugs such as heroin, methamphetamine, an cocaine in the Canadian province, which was granted by the federal government as an emergency measure in the face of an overdose epidemic, has now been set to begin on January 31, 2023, and will be extended until January 31, 2026. The BC Coroners Service reports 1,827 fatal drug overdoses so far this year.
Colombia House and Senate Agree on Marijuana Legalization Bill. The Chamber of Representatives and the Senate have both voted to reconcile their differing versions of a marijuana legalization bill, clearing the way for final votes to come early in the new year. The bill must again pass both chambers because it is a constitutional amendment, and a key Senate sponsor of the bill says it should be formally enacted by June. In final negotiations, lawmakers agreed to limit marijuana consumption and marketing in public spaces and near school zones. They also agreed to have the law go into effect 12 months after final passage.