Florida's governor signs a bill allowing medical marijuana patients to use telehealth, a trio of Pennyslvania medical marijuana bills is heading for a Senate floor vote, and more.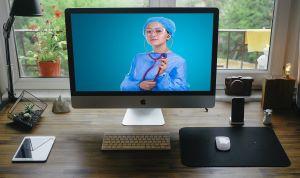 Medical Marijuana
Florida Governor Signs Bill Okaying Telehealth for Medical Marijuana. Gov. Ron DeSantis (R) has quietly signed into law a measure allowing the use of telehealth to renew medical marijuana recommendations, House Bill 387. To obtain a medical marijuana patient card, however, an in-patient examination by a physician is still required.
Pennsylvania Bill to Allow Medical Marijuana for Any Condition Advances. A bill that would loosen up the state's medical marijuana program, most notably by eliminating the requirement that a patient have a specified medical condition to qualify for its use, has passed the Senate Law & Justice Committee on a 10-1 vote.
Senate Bill 835 would also eliminate the expiration date on medical marijuana cards, allow medical marijuana to be sold in edible form, and give independent medical marijuana growers and processors additional retail dispensary permits.
The committee also passed Senate Bill 538, which also allows for medical marijuana edibles, as well as vaping, and Senate Bill 773, which also allows new licenses for growers and processors. All three bills now head for a Senate floor vote.
International
Germany Unveils Draft Marijuana Legalization Bill. The Health Ministry has released a draft of its proposed marijuana legalization bill, providing it to state officials and the public for review. The bill would allow people over 18 to possess up to 25 grams of marijuana and grow up to three plants for personal use, but they would not be allowed to extract oils or more concentrates from their harvests. It would also set rules for the creation of social clubs where members could purchase marijuana.
Officials are also planning to introduce a complementary second measure that would establish pilot programs for commercial sales in cities throughout the country.While the first pillar of the draft law is expected to be taken up by the cabinet next month, the pilot program for commercial sales is set for later this year after consultations with European Union officials.
Scottish Government Calls for Drug Decriminalization, British Home Office Says No Way. Scotland's Drugs Policy Minister Elena Whitman has announced that the government is calling for drug possession to be decriminalized, saying people should be "treated and supported rather than criminalized and excluded." It is also calling for British law to be changed to allow for safe injection sites, as well as for more drug checking and more access to emergency treatment for drug overdoses.
"The war on drugs has failed," she said. "That's a fact. I don't think we can dispute that. Our current drug law does not stop people from using drugs, it does not stop people from experiencing the harm associated and, critically, it does not stop people from dying. "In fact, I would say today here, that criminalization increases the harms people experience. Criminalization kills."
The Tory Home Office in London, which controls drug policy across Britain, was having none of it: "Illegal drugs destroy lives and devastate communities," a Home Office spokesman said. "We are committed to preventing drug use by supporting people through treatment and recovery and tackling the supply of illegal drugs, as set out in our 10-year drugs strategy. We have no plans to decriminalize drugs given the associated harms, including the risks posed by organized criminals, who will use any opportunity to operate an exploitative and violent business model."