Maryland legislative leaders are lining up to support a voter referendum on marijuana legalization next year, the House Appropriations Committee is passing spending bills that include marijuana and other drug provisions, and more.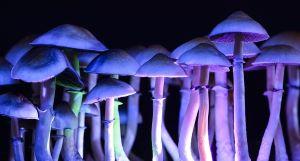 Marijuana Policy
House Appropriations Committee Approves Spending Bills with Marijuana, Other Drug Provisions. The House Appropriations Committee on Thursday passed spending bills and related reports that include several marijuana and other drug policy provisions. The bill would extend a provision that blocks the Justice Department from intervening in state-legal medical marijuana programs, and advocates hope to broaden that to include state recreational marijuana programs later in the process. The bill also includes language to protect universities conducting marijuana research from being penalized and to encourage research on Schedule I drugs, as well as reports noting the pain-relieving qualities of kratom, the life-saving potential of safe injection sites (see below), and urging further work on developing THC impairment testing.
Key Maryland Politician Supports Marijuana Legalization Voter Referendum Next Year. State House Speaker Adrienne Jones (D-District 10) has announced she will support a proposed voter referendum on marijuana legalization next year. In a statement, she said voters should decide on whether to legalize it. And she announced the formation of bipartisan working group to hash out details: "The House will pass legislation early next year to put this question before the voters but we need to start looking at changes needed to state law now," she said. Senate President Bill Ferguson (D-Baltimore) has also expressed interest in legalization and previously chaired a joint House-Senate committee to explore the nitty-gritty of legalization.
Psychedelics
California Psilocybin Legalization Initiative Gets Underway. Activists with the group Decriminalize California submitted a petition to state authorities Monday to legalize psilocybin mushrooms for "personal, medical, therapeutic, religious, spiritual, and dietary use" for adults 21 and older. The California Psilocybin Initiative would set no limits on personal possession -- an issue that has bedeviled the psychedelic decriminalization bill currently before the Assembly -- and would allow no sales or excise taxes except for mushrooms sold for dietary purposes. The initiative would also allow for full-fledged commerce in psilocybin mushrooms, including on-site consumption sites and would mandate that magic mushrooms be regulated as much as possible like other mushrooms, except for specialized labeling, and not subject to fees or licensing requirements beyond other mushrooms.
The state Attorney General's Office now has 30 days to review the initial petition. If and when it is accepted and assigned a ballot title and summary, the campaign will have 180 days to gather 623,212 valid voter signatures to qualify for the November 2002 ballot.
Harm Reduction
House Appropriations Committee for First Time Approves Funding for Needle Exchanges. The House Appropriations Committee has voted to allocate $69.5 million for needle exchange programs under the CDC[s Infectious Diseases and Opioid Epidemic Program, marking the first time it has explicitly funded such programs. The funding for the CDC program has also been boosted four-fold over the $13 million it was allocated last year. The move comes as the CDC announced this week that drug overdose deaths in the past year reached a record high of 93,000. Syringe services and harm reduction programs effectively help prevent drug overdoses. They have the knowledge, contacts, and ability to reach people who use drugs and provide naloxone and other overdose prevention resources. They also connect people to medical care and support, including substance use disorder treatment. This funding would assist these programs in preventing and reducing overdose deaths nationwide.
Here is what the committee said in an accompanying report:> "Overdose Prevention Centers. -- The Committee recognizes that overdose prevention centers, or supervised consumption sites, are part of a larger effort of harm reduction interventions intended to reduce the risk of drug overdose death and reduce the spread of infectious disease. The Committee directs NIH, in consultation with CDC, to provide a report to the Committee no later than 180 days after the enactment of this Act that provides an updated literature review and evaluation on the potential public health impact of overdose prevention centers in the US."