Pennsylvania lawmakers introduce a marijuana legalization bill, a top Florida Democrat introduces a psychedelic research bill, and more.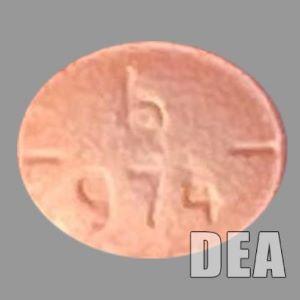 Marijuana Policy
Marijuana Arrests Fall Precipitously Nationwide in 2020. Marijuana arrests declined by 36% from 2019 to 2020, according to new data released Monday in the FBI's Uniform Crime Report. Police arrested an estimated 350,150 people for marijuana offenses in 2020. Of those, 91% were for simple possession. In 2019, 545,602 people were arrested for marijuana offenses. The 2020 arrest figures are the lowest registered since the early 1990s and down more than 50 percent from their 2008 peak, when they totaled more than 800,000. Last year's decline came as state-level legalization continued to expand, but also as police in many jurisdictions pulled back in response to the COVID pandemic.
Pennsylvania Lawmakers Roll Out Marijuana Legalization Bill. State Reps. Jake Wheatley (D) and Dan Frankel (D) on Tuesday formally introduced a marijuana legalization bill, HB 2050, with a strong emphasis on social equity. "We think we have the industry standard," Wheatley said at a press conference with supporters. "You've heard me over and over again, year after year, talk about this important issue. For some, it's an economic question. For others, it's a question around access and opportunity. But the baseline of why I've been harping on this for as long as I have is the social and criminal justice reform aspects." The bill would allow people 21 and over to buy and possess up to an ounce of marijuana and grow up to three mature and three immature plants with a permit. It would also free marijuana prisoners and expunge records of past pot offenses. Fifteen percent of marijuana tax revenues would go to community reinvestment, another 15 percent for substance treatment programs, and 70 percent for the state's general fund. Similar legislation is being drafted in the state Senate, but the legislature remains in the control of Republicans, who have so far opposed advancing any legalization measures.
Drug Policy
DEA Warns of Sharp Increase in Fake Prescription Pills Containing Fentanyl and Meth. The DEA "warns the American public of the alarming increase in the lethality and availability of fake prescription pills containing fentanyl and methamphetamine. International and domestic criminal drug networks are mass-producing fake pills, falsely marketing them as legitimate prescription pills, and killing unsuspecting Americans. These counterfeit pills are easy to purchase, widely available, and often contain deadly doses of fentanyl. Pills purchased outside of a licensed pharmacy are illegal, dangerous, and potentially lethal. This alert does not apply to legitimate pharmaceutical medications prescribed by medical professionals and dispensed by pharmacists." The DEA reported a more than four-fold increase in seizures of counterfeit pills containing at least two milligrams of fentanyl, which is considered a deadly dose. The DEA warned that not only prescription opioids are being counterfeited but that methamphetamine is also being pressed into counterfeit pills. The number of drug overdose deaths last year reached 93,000, the highest number ever.
Psychedelics
Florida Democrat Files Psychedelic Research Bill. State Senate Minority Leader Lauren Brook (D) last Friday filed a bill to require the state to research the medicinal benefits of psychedelic substances such as ketamine, MDMA, and psilocybin. The bill directs the state Health Department to "conduct a study evaluating the therapeutic efficacy of alternative therapies" such as those substances, "in treating mental health and other medical conditions," such as anxiety, depression, bipolar disorder, and PTSD. A companion version of the bill has been filed in the House.