A New Mexico marijuana legalization bill backed by the governor has been filed, Montana activists file a second legalization initiative, San Francisco authorities report a doubling of heroin and fentanyl overdose deaths last year, and more.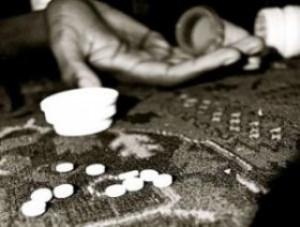 Marijuana Policy
Montana Sees Second Marijuana Legalization Initiative Filed. The activist group MontanaCan filed a marijuana legalization initiative, Ballot Issue 13, on Monday. That makes two potential legalization initiatives that could be on the ballot in November. The MontanaCan initiative would legalize marijuana for people 18 and up and cap the tax rate at 5%. That contrasts with the New Approach Montana initiative, which sets the age of consumption at 21 and the tax rate at 20%. Both are waiting to be cleared for signature gathering.
New Hampshire Legislature Has Marijuana On Its Mind. As the legislative session gets underway, lawmakers are confronting at least a dozen marijuana bills that have already been filed. Some have to do with medical marijuana, including one that would allow patients to grow their own medicine. Similar legislation has passed the General Assembly in previous years, only to be vetoed by Gov. Chris Sununu (R). Also on the agenda is a marijuana legalization bill, HB 1686, which was set for a public hearing Friday. That bill would legalize the possession of up to ¾ ounce of marijuana and the cultivation of up to six plants, but does not envisage a legal commercial market.
New Mexico Marijuana Legalization Bill Filed. Reps. Javier Martínez (D-Albuquerque) and Antonio "Moe" Maestas (D-Albuquerque) filed marijuana legalization legislation, HB 160, on Thursday. The bill would create a system of taxed and regulated marijuana commerce, as well as emphasizing social equity and local entrepreneurship. There would be a 9% excise tax on sales. The bill heads first in the House Consumer & Public Affairs Committee and then in the House Judiciary Committee. Gov. Michelle Lujan Grisham (D) is pushing for the bill to be passed during the current 30-day legislative session.
Austin, Texas, City Council Walks Away from Marijuana Arrests. The city council approved a resolution Thursday directing city police to not spend city funds on newly necessary lab tests to distinguish marijuana from low-THC hemp. The measure passed unanimously, and effectively ends arrests and prosecutions for small-time pot busts in most cases.
Chicago Housing Authority Relaxes Policy on Evicting Marijuana Users. The Chicago Housing Authority has relaxed its hardline approach to marijuana after the state legalized weed this year. Under federal law, people living in subsidized housing are subject to eviction for any drug law violations, and the CHA last year sent letters to its 63,000 households warning that families could be evicted for marijuana violations. But under pressure from Mayor Lori Lightfoot (D), the CHA has revised its policy to now say that each marijuana complaint would lead to "consideration of relevant facts on a case-by-case basis."
Pine Ridge Oglala Sioux Reservation Will Vote on Marijuana Legalization in March. Members of South Dakota's Pine Ridge Indian Reservation will vote on legalizing medical and recreational marijuana and allowing alcohol in casinos in May. The move comes after council members voted in favor of a referendum earlier this month.
Heroin and Prescription Opioids
San Francisco Opioid Overdose Deaths Doubled Last Year. Preliminary statistics gathered by city officials show that overdose deaths involving heroin, fentanyl, or the two drugs together hit 290 last year, more than double the 134 reported in 2018. Of those 290 deaths, 234 resulted from fentanyl alone. Just a decade ago, the number of city residents who overdosed on fentanyl and/or heroin was only 17. "It's devastating. It's awful. It's the most deadly epidemic that we've seen in our city since the HIV/AIDS crisis was killing thousands of people," said Supervisor Matt Haney, who represents the Tenderloin district where the opioid crisis has hit the city hardest. "It is painful that this is not something being talked about every day at City Hall."
Drug Testing
Iowa Bill Would Make Cheating on a Drug Test a Crime. A bill that would make it a misdemeanor crime to cheat on a drug or alcohol test in a private-sector workplace has passed its first legislative hurdle, being approved Thursday by a Senate Commerce subcommittee. SSB 3013 is being advanced by business interests concerned about the use of synthetic urine and urine additives to beat drug tests.