The US Tax Court has ruled against Harborside being able to deduct standard business expenses, a hemp provision is in the final version of the farm bill, Mexico and the US disagree over Mexican heroin production levels, and more.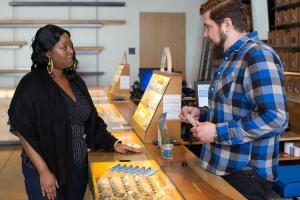 Marijuana Policy
California Dispensary Loses in US Tax Court. In a decision Thursday, the US Tax Court rejected a bid from Harborside Health Center to be able to declare normal business expenses on its taxes. The court held that Harborside was "engaged in only one trade or business, which was trafficking in a controlled substance" and since Section 280E of the internal revenue code bars criminal enterprises from taking the expense deduction, "Section 280E prevents [Harborside] from deducting ordinary and necessary business expenses."
Michigan Republican Lawmaker Files Bill to Ban Home Growing. Republican Senate Majority Leader Arlan Meekhof (R-West Olive) on Thursday filed a measure, SB 1243, which would ban the home grows included in the marijuana legalization initiative approved by voters earlier this month. Under the initiative, adults can grow up to 12 plants for personal use in their homes, but that's got Meekhof worried: "People don't get to make alcohol and serve it in unregulated bars to anyone they want to. Homegrown marijuana is basically unregulated," he said. "It should be in some regulated form, so we have consistency and safety. It's a mind-altering substance like alcohol. It should be somehow controlled." Meekhof seems to have forgotten that Michigan allows the unregulated home production of up to 200 gallons of beer a year.
Industrial Hemp
Hemp Legalization Included in Final Farm Bill. A provision to legalize industrial hemp will be included in the 2018 farm bill, Senate Majority Leader Mitch McConnell (R-KY) and top figures in the House Agriculture Committee confirmed Thursday. Legislators in the House and Senate agricultural committees said they had reached an agreement on principle on the bill and are now finalizing the language.
Law Enforcement
Houston Drug Sting Leaves Two Dead, Seven Arrested. A drug sting operation involving a multi-jurisdictional task force including the DEA, Houston Police, and a SWAT team left two men dead and seven under arrest. Task force agents met with several known drug dealers, one of whom allegedly fired on SWAT officers moving in to make arrests. He was shot and killed by a SWAT officer. A second man fled the scene, but was found by a police dog and brought back to the scene, where he complained of problems breathing and then died despite efforts by tactical medics to revive him. The seven men arrested face federal drug charges.
International
Mexico Disputes US Heroin Production Estimates. The Mexican government and the UN Office on Drugs and Crime said Thursday that opium poppy production in the country last year encompassed some 75,000 acres, far less than the 110,000 acres estimated by the US earlier this month. The Mexicans also said they had eradicated more than 90% of the crop, which would leave only enough for about 900 kilograms of heroin. The US estimated that Mexico produces 111 tons of heroin last year.