The New York legislature has less than a week to get marijuana legalization done, a bid to open research on Schedule I drugs dies in the House, the Brazilian government appears to be suppressing a drug use survey that undercuts its war on drugs rationale, and more.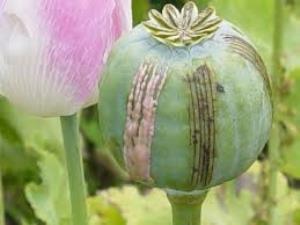 Marijuana Policy
Marijuana Legalization Inching Forward in New York. With the legislative session coming to an end next week, Assembly Democrats went into a closed-door conference Thursday evening seeking a path forward. Meanwhile, Senate Democrats have also been discussing the bill these past two days, with those discussions deemed largely positive. Lawmakers have until next Wednesday to get it done.
Drug Policy
House Democrats Join Republicans to Defeat Ocasio-Cortez Amendment to Ease Research Barriers for Schedule I Drugs. A majority of House Democrats joined their GOP colleagues in voting down an amendment that Rep. Alexandria Ocasio-Cortez (D-NY) filed to expand research into the potential benefits of Schedule I substances. The amendment would have removed a longstanding budget rider that bars the use of federal funds for "any activity that promotes the legalization of any drug or other substance in Schedule I." Ocasio-Cortez had pointed to psilocybin and MDMA as examples of understudied drugs, but Schedule I also contains marijuana and heroin. Democrats voted against the measure after the Democratic leadership failed to give members a directive to support it. It was the only amendment not supported by the leadership.
International
Brazilian Government Accused of Suppressing Data That Could Challenge Its War on Drugs. Researchers familiar with a national drug use survey commissioned in 2014 are accusing the government of President Jairo Bolsonaro of suppressing its publication because it contradicts the government's assertion that drug use is a widespread and growing problem in the country. The government argues that the renowned Oswaldo Cruz Foundation (FIOCRUZ) in Rio de Janeiro, which conducted the survey, didn't follow proper methodologies, a claim the foundation strenuously denies. "FIOCRUZ is proud of the work carried out by its researchers and ensures that [the survey] complied with what was proposed in the public notice, respecting all the methodological, scientific and ethical rigor pertinent to this type of study," says a statement released by the foundation on 21 May. Leaked data from the survey found that less than 1% of Brazilians reported ever using crack cocaine -- the main focus of the government's drug war.