Unnamed "Western officials" in Afghanistan are saying that the country's opium crop has increased by a whopping 40% over last year despite hundreds of millions of dollars in counter-narcotics funding and thousands of NATO and American troops in the zones of cultivation, the Associated Press reported Wednesday. Given what they were telling the AP, it is understandable why no one wanted to be named.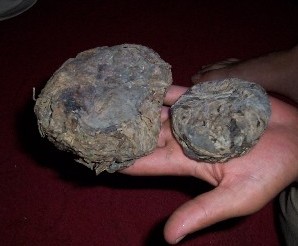 According to one "Western anti-narcotics official" citing preliminary crop projections, Afghanistan will top the previous record of 324,000 acres under cultivation in 2004 with more than 370,000 acres planted this year. That is up from 257,000 acres planted last year, according to the United Nations Office on Drugs and Crime's
annual report on Afghan opium production
. This year's UN report is expected in September.
Afghanistan already accounts for almost 90% of total global opium production. Profits from the crop and the trade are widely viewed as helping fund Taliban and Al Qaeda insurgents, who, along with drug lords threatened by eradication, are fighting Afghan, US, and NATO forces in an increasingly bloody campaign centered in the opium-growing southern provinces of Helmand and Kandahar. Eradication efforts are also emerging as a double-edged sword: Wiping out the crop advances the aims of the drug war, but pushes peasants into the willing arms of the rebels. According to the UN, opium accounted for 52% of Afghanistan's gross domestic product last year.
"We know that if we start eradicating the whole surface of poppy cultivation in Helmand, we will increase the activity of the insurgency and increase the number of insurgents," said Tom Koenigs, the top UN official in Afghanistan, and about the only person willing to go on the record. He said the international community needs to provide alternative livelihoods for farmers, but warned against expecting quick results. "The problem has increased, and the remedy has to adjust," he said.
"It is a significant increase from last year... unfortunately, it is a record year," "a senior US government official based in Kabul" told the AP. "Now what they have is a narco-economy. If they do not get corruption sorted they can slip into being a narco-state," he warned. "We expected a large number (crop) this year but Helmand unfortunately exceeded even our predictions."