Congress sends an omnibus opioids bill to the president's desk, the DEA has another Colombia scandal, the San Francisco police and Los Angeles sheriff's deputies face charges of racial profiling, and more.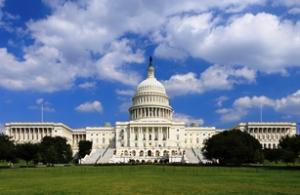 Medical Marijuana
Florida Judge Blocks Medical Marijuana License Process. A Tallahassee judge Wednesday agreed to block state health officials from moving forward with the application process for medical marijuana licenses. Leon County Circuit Court Judge Charles Dodson two months ago had found the state's licensing cap "directly contradicts" the amendment legalizing medical marijuana in the state and had set a Wednesday deadline for either health officials or the legislature to resolve deficiencies in the law. When that didn't happen, Dodson issued a verbal order halting the application process.
Utah Medical Marijuana Initiative Backers Reach Deal With Legislative Leaders, LDS Church Representatives, and Utah Medical Association. Backers of the Utah medical marijuana initiative joined other organizations and lawmakers at a press conference Thursday to announce they have reached an agreement on an alternative medical cannabis law that will be enacted in a special session following the election. Proposition 2 will still appear on the 2018 ballot, but it will no longer determine the final outcome for Utah medical cannabis patients. Instead, a compromise medical marijuana bill will be enacted during a special session after the 2018 election,
Heroin and Prescription Opioids
Senate Overwhelmingly Approves Sweeping Opioids Bill. The Senate Wednesday approved a sweeping opioids package on a 98-1 vote. The bill now goes to the desk of President Trump. The omnibus opioids bill combines dozens of smaller proposals and expands and reauthorizes programs and policies across the federal government, as well as creating new programs aimed at treatment, prevention, and recovery. One portion of the bill likely to have a big impact requires US postal inspectors to screen packages shipped from overseas -- mainly from China -- for fentanyl. The bill passed the House last week.
Law Enforcement
DEA Colombia Staff Facing Three Separate Misconduct Probes. At least three DEA agents based in Bogota have left in recent months amid separate investigations into alleged misconduct. One is accused of using government resources to hire prostitutes. Ironically, that agent, Robert Dobrich, the agency's top-ranking official in Latin American, was brought in in 2015 in the wake of a scandal about agents participating in sex parties with prostitutes. A former DEA agent assigned to Colombia, Jose Irizarry, is being investigated for passing information on to drug cartels. Irizarry resigned after his activities in Cartagena were curtailed earlier this year. Meanwhile, Dobrich's deputy, Jesse Garcia, is accused of having a sexual relationship with a subordinate.
ACLU Sues San Francisco Police Over Racially Motivated Drug Arrests. The ACLU of Northern California has filed a lawsuit on behalf of six black people arrested during anti-drug operations in the Tenderloin between 2013 and 2015. The six were among 37 arrested in the stings -- every one of whom was black -- and federal public defenders raised concerns over selective enforcement. The lawsuit cites a survey of Tenderloin drug users that found about half were black, but 20% were Latino and 17% were white. Charges against 12 of those arrested were dropped in January 2017 after a judge found there was "substantial evidence suggestive of racially selective enforcement, but the dropping of the charges meant a full accounting of police misconduct never happened.
Los Angeles County Deputies Accused of Racially Profiling Hispanics in I-5 Traffic Stop Drug Searches. LA County deputies stopped thousands of Latinos on the I-5 freeway in hopes of making their next drug bust, the Los Angeles Times reported Thursday. The sheriff's Domestic Highway Enforcement Team seized lots of drugs, but it also searched the vehicles of more than 3,500 drivers who had no drugs or other illegal items, the overwhelming majority of them Latino. Some of the teams' drug busts have been thrown out of federal court as the credibility of deputies came under fire and judges found they violated the rights of motorists by conducting unconstitutional searches. The Times examined data from every traffic stop done by the team from 2012 through 2017 -- more than 9,000 of them -- and found that Latinos accounted for 69% of stops, and that two-thirds of Latinos had their vehicles searched, compared to less than half of other drivers. Though Latinos were much more likely to be searched, deputies found drugs or other illegal items in their vehicles at a rate that was not significantly higher than that of black or white drivers. The sheriff's department said racial profiling "plays no role" in the deputies' work.
International
Canada Drug User, Advocacy Groups Call for Opioid Decriminalization. Some 93 groups representing drug users assembled in Edmonton this week have called for the federal government to move toward decriminalizing opioids. The coalition is calling for Ottawa to expand legal access to safe drugs for people with substance use disorder, decriminalize possession of all drugs for personal use, and expand the availability of harm reduction services.