The head of the Congressional Cannabis Caucus has been busy, a Massachusetts panel recommends allowing pot cafes, a bipartisan Kentucky medical marijuana is filed, bipartisan Michigan asset forfeiture reform bills get filed, and more.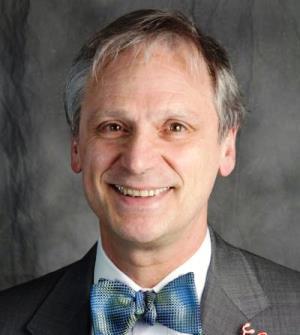 Marijuana Policy
Blumenauer Announces Co-Chairs of Congressional Cannabis Caucus for 116th Congress. Rep. Earl Blumenauer (D-OR), a leading advocate for cannabis policy reform and founder and co-chair of the Congressional Cannabis Caucus, today announced the launch of the Caucus for the 116th Congress. The Caucus leadership team includes Rep. Barbara Lee (D-CA), who will become the first woman of color to Co-Chair the Caucus; Rep. Dave Joyce (R-OH), who newly joins the leadership team; and returning Co-Chair, Rep. Don Young (R-AK-At-Large). The bipartisan Caucus provides a forum for members of the U.S. House of Representatives to discuss, learn, and work together to establish a better and more rational approach to federal cannabis policy.
Blumenauer Files Bill to Treat Marijuana Like Alcohol -- House Bill 420. Rep. Earl Blumenauer (D-OR) has filed a bill to treat marijuana like alcohol by removing it from the list of controlled substances. Although it is not yet up on the congressional website, the bill will be numbered HB 420 in a nod to cannabis culture. The bill would put the Bureau of Alcohol, Tobacco, Firearms, and Explosives in charge of regulating marijuana.
Massachusetts Panel Recommends Marijuana Social Consumption Sites. The Cannabis Advisory Board's public safety subcommittee voted Wednesday to allow on-site consumption of marijuana at designated cafes. The subcommittee also voted to allow delivery services. The Advisory Board is just that: it makes recommendations to the Cannabis Control Commission, but the Commission is not bound by its decisions.
Virginia Marijuana Legalization Bill Filed. Delegate Steve Heretick (D-Norfolk) has filed a marijuana legalization bill, HB 2371. It would legalize the possession and sale of marijuana by adults and would decriminalize pot possession for minors. The bill would also allow for limited home cultivation. Marijuana would be regulated by the Department of Agriculture and Consumer Services.
Medical Marijuana
Kentucky Medical Marijuana Bill Filed. A bill with bipartisan support to legalize medical marijuana was filed Wednesday. SB 80 would set up a fully functioning production and distribution system and allow for home cultivation, but its prospects for passage this year are dim. House Majority Floor Leader John Carney has said he would not call for a vote on it if the Senate didn't support it, and Republican Senate President Robert Stivers is still calling marijuana "a gateway drug" that has no medicinal value other than "it makes you feel good."
Asset Forfeiture
Michigan Bills to End Civil Asset Forfeiture Filed. A pair of bills to end civil asset forfeiture in the state, HB 4001 and HB 4002, were filed with bipartisan support Wednesday. The bills would require a criminal conviction before property valued at less than $50,000 could be permanently seized. Laws would also be tightened for seizures involving larger sums of money. The bills were rolled out with Republican House Speaker Lee Chatfield joining Democrats, including Attorney General Dana Nessel, to back the bills.
International
Canada's Black Market Weed is Cheaper, More Prevalent Than Legal Weed. Stats Canada has reported that Canadians bought twice as much black market marijuana last year as legal marijuana, and paid less for it. The average price for a gram of legal pot last year was $9.70 per gram, while black market grams were going for $6.51. Stats Canada blamed legal pot shortages, delivery delays, and issues with delivery web sites.