New York GOP politicos want to ban public pot smoking, California is paying meth users who test negative, and more.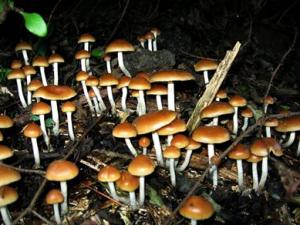 Marijuana Policy
New York Republicans Want to Ban Public Marijuana Use. Republican state lawmakers are calling for a ban on public marijuana smoking and have proposed a bill, Assembly Bill 7612, that seeks to achieve that end by allowing local governments to put bans in place at the county or municipal level. The bill also would require local governments to affirmatively act to allow public marijuana use.
"State residents, including children, are now regularly assailed with the pungent odor of marijuana on public sidewalks, in parking lots and other public spaces," said Sen. George Borrello (R), sponsor of the Senate version of the bill (Senate Bill 7604). "Many New Yorkers don't want to be exposed to either the effects of marijuana smoke or its smell and don't want their children subjected to it."
The Republican bills seek fines of up to $125 for public marijuana consumption.
Drug Treatment
California Fights Meth Addiction with Gift Cards. After receiving a waiver from the federal Centers for Medicare and Medicaid Services, the state is beginning a pilot program in 24 counties to treat methamphetamine dependency by contingency management, a non-pharmaceutical intervention that reduces use by paying program participants who stay off the drug. Successful participants get gift cards for not testing positive for meth.
Without the federal waiver, the program had been blocked because the state could not cover the costs of the program. California is the first state in the nation to obtain such a waiver.
Among the localities participating in the pilot program are Los Angeles, Sacramento, and San Francisco. In the latter city, Zuckerberg San Francisco General Hospital opened enrollment for the pilot program last week and ultimately seeks to serve 50 participants. They will be tested once or twice a week and will receive a $10 gift card each time they test negative, up to $599. That's the limit because payments of $600 or more need to be reported to the Internal Revenue Service.
A similar program in the Department of Veterans Affairs has been ongoing since 2011 and has proven successful.
Psychedelics
Minneapolis Mayor Makes Psychedelics Lowest Law Enforcement Priority. Mayor Jacob Frey (DFL) last Friday issued an executive order making the use and possession of certain psychedelic drugs the lowest law enforcement priority. That makes the city the latest major city after Denver, Detroit, and Washington, DC, to adopt a more permissive stance toward psychedelics. A number of smaller cities have also enacted psychedelic reforms.
Frey said he hoped the move would contribute to national rethinking of prohibitionist drug laws and that it would draw attention to the role plant-based psychedelics can play for people dealing with depression, trauma and addiction.
"We have a mass proliferation of deaths of despair," he said, citing the nation's high rates of suicide and opioid abuse. "This is something that is known to help."
International
Albania Parliament Approves Medical Marijuana. The parliament last Friday voted 69-23 to legalize marijuana for medical purposes. It is not clear how it will be regulated, but the government believes legalizing it can boost tax revenues.
The country had been a leading illegal marijuana producing country in Europe, but after a police officer was killed raiding a marijuana operation in 2014, the government instituted a crackdown on the black market, which at the time accounted for more than two-thirds of the country's gross national product.