Sarasota, Florida, is moving to recriminalize pot possession after it decriminalized it three years ago, a deadly SWAT raid in Alabama is raising alarms, and more.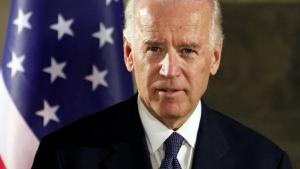 Marijuana Policy
Sarasota, Florida, Set to Move Resolutely Backward on Marijuana Policy. The city commission in 2020 voted to decriminalize the possession of less than 20 grams of marijuana, but now it wants to recriminalize it.
Under decriminalization, people busted with small amounts of weed had to pay a $100 fine or do 10 hours of community service. Police told commissioners that 90 percent of offenders have not paid the fines.
The commission then voted 4-1 Monday to ask the city attorney to draft an ordinance to repeal the decriminalization program.
Drug Policy
White House Statement on National Security Meeting to Address Fentanyl. The White House issued the following readout Tuesday after President Biden met with national security advisors on combatting fentanyl:
"Today, President Biden met with his national and homeland security leadership to ensure that his administration drives progress to address the deadly scourge of illicit fentanyl and to discuss efforts underway to tackle the global crisis posed by synthetic drugs. The President and his team discussed how to build upon last week's significant commitments from China and Mexico to crack down on the precursors, production, and trafficking of illicit fentanyl.

"President Biden was briefed by Secretary Blinken, Secretary Mayorkas, Attorney General Garland, and DEA Administrator Milgram. The President underscored how critical it is to our understanding of foreign drug trafficking organizations—and ability to fight illicit fentanyl — that Congress reauthorize Section 702 of the Foreign Intelligence Surveillance Act before it expires at the end of next month, and he reiterated his commitment to do everything he can to counter the illicit fentanyl crisis in the United States, which is the number one cause of death for people aged 18-44.

"President Biden has made beating the overdose epidemic a key priority in his Unity Agenda for the Nation, including a focus on cracking down on global illicit drug trafficking and disrupting the flow of illicit fentanyl and its precursors. To advance President Biden's Unity Agenda, the Biden-Harris Administration has taken historic action to address the overdose epidemic and save lives. President Biden is also calling on Congress for immediate action to help provide $1.55 billion to strengthen addiction treatment, overdose prevention measures, and recovery support services across the country, and more than $1.2 billion to crack down on drug trafficking to keep dangerous drugs like illicit fentanyl out of our communities. "
Law Enforcement
Mobile, Alabama, Police Kill Black Teen in Pre-Dawn SWAT Raid That Netted 8 Grams of Weed. A Mobile SWAT team with a search warrant for drug paraphernalia and marijuana possession shot and killed 16-year-old Randall Adjessom after they broke into his home in pre-dawn raid and allegedly encountered him with a pistol in a hallway.
Police claimed they knocked on the home's door "multiple times" before breaking the door down, but it is unclear how forcefully they knocked or how long they can residents to respond to their knocks.
Randall Adjessom was not the target of the search warrant; his 18-year-old brother D'Angelo Adjessom was. D'Angelo was not at home at the time of the raid, but was arrested when he returned to the home shortly afterward.
This week, local media revealed the haul from the raid: 8 grams of marijuana and a scale.
"On a marijuana warrant?" Councilmember Carroll Williams asked incredulously. "You know all the states right now that are making marijuana legal? Legal! On a marijuana warrant! It wasn't like somebody killed somebody, but we entered that place like we were going to find a murderer."
After news of the killing broke, Mayor Sandy Simpson announced an immediate ban on most pre-dawn search warrants and called for comprehensive review of the Mobile Police Department's policies, but that was too late for Randall Adjessom.