Good pot polls from the Mid-Atlantic, New Jersey edges closer to passing a pot legalization bill, the West Virginia House passes a medical marijuana banking bill, asset forfeiture reform advances in Michigan, and more.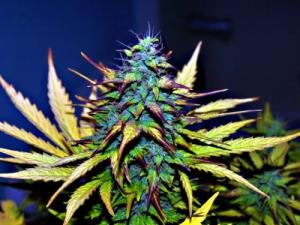 Marijuana Policy
Maryland Poll Has Strong Support for Legalization. A new Goucher College poll released Monday has support for marijuana legalization in the state at 57%. Only 37% were opposed.
New Jersey Poll Has Strong Support for Legalization. A new Monmouth University poll released Monday has support for marijuana legalization at 62%. The poll comes as the governor and legislative leaders are reportedly on the verge of agreement on legalization legislation.
New Jersey Governor and Senate Leader Reach Agreement on Legalization Framework. Gov. Phil Murphy (D) and Senate President Stephen Sweeney (D) have found a compromise that could see a legalization bill voted on this month. The compromise centers on a new means of taxing legal pot. Instead of just levying a sales tax on purchases, the state would impose a flat rate of $42 an ounce. The other agreement would strengthen the governor's control over the Cannabis Regulatory Commission.
Wisconsin Governor Calls for Pot Decriminalization. Gov. Tony Evers (D) is proposing in his state budget to decriminalize the possession, cultivation, and distribution of up to 25 grams of marijuana, as well as creating a state-regulated medical marijuana program. The proposal would also expunge the convictions of people convicted of marijuana offenses involving 25 grams or less.
Medical Marijuana
Missouri Expungement Bill for Medical Marijuana Patients Advances. The House Special Committee on Criminal Justice last Thursday approved HB341, which would provide for the expungement of past misdemeanor marijuana convictions from the records of registered medical marijuana patients. The legislation comes after voters last November approved medical marijuana.
North Dakota House Approves Medical Marijuana Bill Package. The House on Monday approved a package of four bills amending the state's medical marijuana law, including one that would add 13 new conditions to the state's list of approved medical conditions. Another bill would allow physician assistants to recommend medical marijuana, while yet another would allow a patient or caregiver to purchase "an enhanced amount" of medical marijuana beyond the 2.5 ounces every 30 days limit. The last bill would add marijuana edibles to the list of medical marijuana products available for purchase. The package now heads for the Senate.
West Virginia House Passes Medical Marijuana Banking Bill. The House passed a medical marijuana banking bill with no debate and no floor speeches last Friday. The measure, HB 2538, creates two state funds, one to received license fees, penalties, and taxes associated with the medical marijuana program, and the other to receive all fees charged to the financial institution by the treasurer. The vote was 89-7. The bill now heads to the Senate.
Asset Forfeiture
Michigan Senate Passes Bill to End Most Civil Asset Forfeiture. The Senate last Friday approved a bill that would bar asset forfeiture in most cases unless there is also a criminal conviction. The bill, SB 0002, would require a criminal conviction before law enforcement could seize through forfeiture any amount of goods or money valued at less than $50,000. Similar asset forfeiture reform bills are still in committee in the House, but House Speaker Lee Chatfield (R-Levering) supports civil asset forfeiture reform and introduced a bipartisan reform bill on the first day of the new session.
Drug Testing
Utah Bill to Criminalize Drug Test Cheating Passes House. The House voted 61-8 last Friday to approve HB 16, which would make it illegal to use synthetic urine to pass a drug test. Using either fake urine or someone else's urine to pass a test would be an infraction. The state currently has no law against using such materials to pass drug tests.
Law Enforcement
Houston Narcotics Division Under Investigation After Officer's Search Warrant Lies About Drug Dealing Got Two People Killed. The entire 175-person Houston Police Department Narcotics Division will be subjected to an "extensive audit" after a Houston couple and their pit bull were killed in a raid that was based on a fraudulent search warrant. A veteran narcotics officer, Detective Gerald Goines, is accused of lying about using two separate confidential informants to purchase heroin from the couple and will likely be charged with a crime, said Police Chief Art Acevedo. Another officer is accused of retrieving heroin from a police car and giving it to Goines, who claimed it matched heroin purchased during what turned out to be an imaginary drug buy.