Pot legalization bills advanced in the New Jersey legislature, an Oregon initiative would allow for social consumption spaces and protect workers, smokable medical marijuaan comes to Florida, Arkansas passes a civil asset forfeiture reform bill, and more.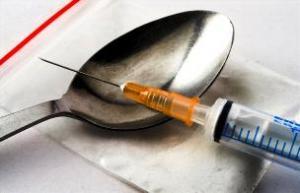 Marijuana Policy
New Jersey Legalization Bills Advance. Marijuana legalization bills advanced in the legislature Monday. The Assembly Appropriations Committee approved A 4497, while the Senate Judiciary Committee approved its companion measure, S 2703. The victories come a week after Gov. Phil Murphy (D) and legislative leaders reached an agreement on what legalization should look like. Final floor votes could come as early as next Monday.
Oregon Initiative Would Allow Indoor Pot Smoking, Protect Workers. Marijuana industry leaders have filed an initiative, the Legalization Justice Act of 2020, which would, among other things, allow for social consumption spaces, provide protections for workers who use marijuana off the job, and urge the state to protect its homegrown marijuana industry. Now, organizers must collect 1,000 signatures before the secretary of state's office drafts a ballot title. Once that step is completed, organizers will then have to gather 112,000 valid voter signatures to qualify for the November 2020 ballot.
Pennsylvania Legalization Bill Details Announced. State Sens. Daylin Leach (D) and Sharif Street (D) have released details of their pending legalization bill. The measure would allow for social consumption sites and the home cultivation of up to six plants. A tax rate has not been set, but the goal is a rate that "balances the need to undermine any illegal market and the needs to both pay for regulation of the industry and invest in those harmed by prohibition." There would be no cap on marijuana business licenses and their would be a tiered licensing system to help communities adversely affected by the war on drugs.
Medical Marijuana
Florida Governor Signs Smokable Medical Marijuana Bill into Law. Gov. Ron DeSantis (R) on Monday signed into law SB 182, which ends a legislatively-mandated ban on smoking medical marijuana. The ban had been thrown out in the courts, but former Gov. Rick Scott (R) had appealed to reinstate it. DeSantis had threatened to drop the appeal if the legislature didn't act, but the legislature has acted and now the ban is dead.
Asset Forfeiture
Arkansas Legislature Approves Asset Forfeiture Reform. The House last week unanimously approved SB 308, which will require police and prosecutors to win a criminal conviction in most cases before they can seize someone's property. The Senate approved it last month. It now is on the desk of Gov. Asa Hutchinson (R).
Harm Reduction
Trump Administration Backs Needle Exchange. Health and Human Services Secretary Alex Azar said Tuesday the Trump administration is backing needle exchange programs as part of its effort to end HIV transmission but will continue to oppose safe injection sites. The move represents a policy shift among Republicans, who have traditionally opposed needle exchanges, but Azar said they were necessary: "Syringe services programs aren't necessarily the first thing that comes to mind when you think about a Republican health secretary, but we're in a battle between sickness and health, between life and death," Azar said.