Congress heard testimony today challenging marijuana's criminalization, a Democratic House rising star and Senate presidential contender team up on a federal housing bill, Hawaii's governor vetoes a bill to end civil asset forfeiture, and more.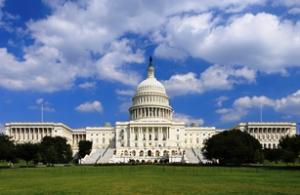 Marijuana Policy
Congress Hears Testimony Challenging Marijuana Criminalization. The House Judiciary Committee's Subcommittee on Crime, Terrorism, and Homeland Security is holding a hearing today on "Marijuana Laws in America: Racial Justice and the Need for Reform." Witnesses are discussing alternative policy options, including ending marijuana's status as a Schedule I controlled substance.
Medical Marijuana
Florida Appeals Court Finds Law Limiting Medical Marijuana Companies Unconstitutional. The state's 1st District Court of Appeal has ruled that Rick Scott-era rules are unconstitutional and violate Amendment 2, the ballot measure that legalized medical marijuana in the state. The current vertically integrated system that requires companies to grow, process, package, and sell their own medical marijuana violates the amendment, the court ruled, and so does the system that caps licenses. The ruling upholds in part a 2018 Leon County Circuit Court decision that also ruled the system unconstitutional.
Asset Forfeiture
Hawaii Governor Vetoes Civil Asset Forfeiture Reform Bill. Gov. David Ige (D) on Tuesday vetoed HB 748, which would have ended asset forfeiture without a criminal conviction in the state. Ige acted at the behest of law enforcement agencies statewide, who strongly opposed the bill. The law would "be too restrictive," Ige said.
Housing
Kamala Harris, Alexandria Ocasio-Cortez File Bill to Protect Rights in Federal Housing. House upstart Rep. Alexandria Ocasio-Cortez (D-NY) and presidential contender Sen. Kamala Harris (D-CA) have teamed up to file the Fair Chance at Housing Act of 2020, which would make it harder to evict tenants for a single criminal offense and would prevent the eviction of family members who didn't know about a guilty person's criminal acts. The bill would also limit criminal record queries by housing authorities screening potential tenants. Under the bill, drug offenses resulting in a sentence of less than 10 years would no longer bar someone from seeking federal housing assistance. The bill is not yet available on the congressional website.
(This article was prepared by StoptheDrugWar.org's 501(c)(4) lobbying nonprofit, the Drug Reform Coordination Network, which also pays the cost of maintaining this website. DRCNet Foundation takes no positions on candidates for public office, in compliance with section 501(c)(3) of the Internal Revenue Code and does not pay for reporting that could be interpreted or misinterpreted as doing so.)