Two Democratic governors push for marijuana legalization, another Democratic governor signs a package of criminal justice reform bills, and more.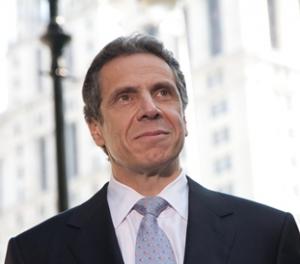 Marijuana Policy
New Mexico Governor Calls for Marijuana Legalization. Gov. Michelle Lujan Grisham used her State of the State address Tuesday to reiterate her call for marijuana legalization. "We've got to create more opportunity in rural communities, on Main Streets all through our state -- and so we've got to consider every single good idea. A perfect example is cannabis," she said. "This is the fact: Recreational cannabis can be the next frontier of our economic expansion. We can get in on the ground floor or we can try to play catch up -- I know which one I prefer." She wants to see the Cannabis Regulation Act (HB 160) passed during the legislature's 30-day session that just got underway.
New York Governor Calls for Marijuana Legalization. Gov. Andrew Cuomo (D) included marijuana legalization in his budget proposal Tuesday. The call for legalization comes after a similar effort foundered in Albany last year. "Legalize adult use cannabis," Cuomo said during his budget speech. "I believe it is best done in the budget. I said that last year. I believe the budget is the opportunity, frankly, to make some tough decisions and work through tough issues that without the budget can often languish, and I suggest that we get it done in the budget." The bill to watch is the Cannabis Regulation and Taxation Act (AB 1617).
Hemp
Idaho Hemp Bill Moving. A bill to legalize hemp farming will get a hearing in the Senate Health and Welfare Committee after the committee voted Tuesday to approve it. The bill filed by Republican Rep. Dorothy Moon (Stanley) would allow hemp with tiny amounts of THC to be grown in the state. The bill also has an emergency clause that would allow farmers to grow hemp this year if signed into law.
Criminal Justice
New Jersey Governor Signs Three Criminal Justice Bills. Gov. Phil Murphy (D) used the occasion of Martin Luther King, Jr. Day to sign three pieces of criminal justice reform legislation. SB 761, also known as the "Earn Your Own Way Out Act," requires the Department of Corrections to develop a reentry program for each inmate and streamlines the parole system. AB 4970 bans civil asset forfeiture with limited exceptions. The law will make it easier for individuals with dismissed or acquitted cases to recover seized money and valuables. SB 3309 creates the New Jersey Violence Intervention Program within the attorney general's office. It will award grants to municipalities, health agencies, law enforcement agencies, and nonprofit organizations that implement effective, evidence-based violence intervention initiatives in communities with disproportionately high rates of gun violence.