The London-based HSBC Group, Europe's largest banking entity, has agreed to forfeit $1.256 billion and pay an additional $600 million-plus in fines for laundering money for Mexican drug cartels and other objects of American ire, federal officials announced Tuesday. The agreement was part of a deal to avoid criminal prosecution of the bank by the Justice Department and will result in deferred prosecution provided the bank lives up to its agreements with the Justice Department.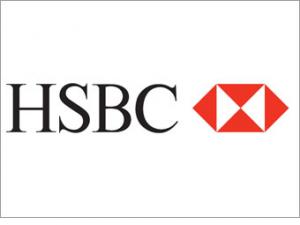 The bank was accused of violating the Banking Secrecy Act, the International Emergency Economic Powers Act, and the Trading with the Enemy Act -- the latter two types of violations having to do with its transactions on behalf of customers in Cuba, Iran, Libya, Sudan, and Burma, all of which were subject to sanctions enforced by the Office of Foreign Assets Control at the time of the violations. The Banking Secrecy Act violations have to do with the banks laundering of at least $881 million for Mexican drug trafficking organizations.
"HSBC is being held accountable for stunning failures of oversight -- and worse -- that led the bank to permit narcotics traffickers and others to launder hundreds of millions of dollars through HSBC subsidiaries, and to facilitate hundreds of millions more in transactions with sanctioned countries," said Assistant Attorney General for Criminal Affairs Lanny Breuer. "The record of dysfunction that prevailed at HSBC for many years was astonishing. Today, HSBC is paying a heavy price for its conduct, and, under the terms of today's agreement, if the bank fails to comply with the agreement in any way, we reserve the right to fully prosecute it."
"Today we announce the filing of criminal charges against HSBC, one of the largest financial institutions in the world," said US Attorney for Eastern New York Loretta Lynch. "HSBC's blatant failure to implement proper anti-money laundering controls facilitated the laundering of at least $881 million in drug proceeds through the US financial system. HSBC's willful flouting of US sanctions laws and regulations resulted in the processing of hundreds of millions of dollars in OFAC-prohibited transactions. Today's historic agreement, which imposes the largest penalty in any BSA prosecution to date, makes it clear that all corporate citizens, no matter how large, must be held accountable for their actions."
HSBC may have been slapped with the largest penalties ever, but it is hardly the only bank to have been caught profiting off prohibition. In 2010, Wachovia forfeited $110 million to avoid criminal prosecution for money laundering for the cartels, Sigue Corporation forfeited $15 million in 2008, American Express International Bank paid $65 million in fines and Union Bank of California forfeited $21.6 million in 2007, and Bank Atlantic paid a $10 million fine to avoid prosecution for laundering drug cartel profits in 2006. Like HSBC, all of those banks agreed to reform their banking practices and submit to federal oversight as part of the agreement.
HSBC is accused of under-staffing its anti-money laundering program and failing to monitor billions of dollars in purchases of physical dollars by its Mexican affiliate, HSBC Mexico. It reportedly failed to monitor over $670 billion in wire transfers and the purchase of over $9.4 billion in US dollars.
According to the Justice Department, "HSBC Mexico's own lax AML controls caused it to be the preferred financial institution for drug cartels and money launderers."
The unanswered question is why a government that lets bankers who launder hundreds of millions of dollars of drug profits routinely sends crack-slingers to federal prison for decades for selling a few dollars worth of drugs. Perhaps if those drug dealers had a few million dollars they could hand over to the feds, they could walk, too.