The Marijuana Justice Act gets a third cosponsor, the DEA threatens to go after safe injection sites, the attorney general and leading law enforcement groups target the Senate sentencing reform bill, and much, much more.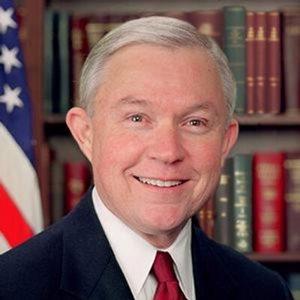 Marijuana Policy
Federal Judge Suggests He Will Defer to DEA, Congress on Rescheduling Lawsuit. At a hearing Wednesday over a lawsuit seeking to have marijuana de- or rescheduled from Schedule I of the Controlled Substances Act, US District Court Judge Alvin Hellerstein suggested he would rule in the government's favor. He dismissed plaintiffs' claims that marijuana prohibition was motivated by racism and political concerns when it was passed 80 years ago and he said he didn't think he had the authority to reschedule the drug. "The law is the law," the judge said. "I'm sworn to enforce the law."
Cory Booker's Marijuana Justice Act Gets Third Sponsor. Sen. Kirsten Gillibrand (D-NY) announced Wednesday that she had signed on as a cosponsor of Sen. Cory Booker's (D-NJ) Marijuana Justice Act (S. 1689). The bill is also cosponsored by Sen. Ron Wyden (D-OR).
Federal Bill Filed to Protect Legal Marijuana States and Businesses. Rep. Lou Correa (D-CA) has filed the Sensible Enforcement Of Cannabis Act (no bill number yet), which would essentially codify the protections for state-legal marijuana embodied in the now-rescinded Cole memo. "To date, eight states have legalized recreational cannabis, and twenty-nine states and the District of Columbia, representing more than half of the American population, have enacted legislation to permit the use of cannabis," Correa said. "Attorney General Sessions' decision to rescind the 'Cole Memo' created great uncertainty for these states and legal cannabis businesses, and put citizens in jeopardy for following their state laws."
Connecticut Legalization Bills Filed. Twenty-two lawmakers filed a marijuana legalization bill Wednesday. The bill, House Bill 5112, would authorize the retail sale and taxation of the herb. Separately, House Deputy Majority Leader Rep. James Albis (D-East Haven) filed another legalization bill, House Bill 5111. Similar bills last year failed to get a floor vote in either chamber. Both bills were referred to the Joint Committee on General Law.
Massachusetts Legalization Advocates Protest "Intimidation Campaign" Aimed at Forcing Restrictive Regulations. Legalization advocates are criticizing Gov. Charlie Baker (R) and other officials, saying they have conducted a "coordinated intimidation campaign" against the state body charged with crafting rules and regulations, the Cannabis Control Commission. In a series of letters to the commission, officials from the governor's office have raised public health and safety concerns and recommended it scale back its framework of rules. Advocates took their concerns to the State House Thursday, where they held a press conference.
New Jersey Lawmakers, Wary of Legalization, File Decriminalization Bill Instead. A bipartisan group of legislators urging caution on pot legalization has filed a bill that would decriminalize the possession of small amounts of marijuana. Senate Bill 472 would make the possession of up to 15 grams a civil offense. Gov. Phil Murphy (D) campaigned on legalizing marijuana, and legalization bills have already been filed in the Assembly and Senate.
Jackson, Mississippi, City Council Votes to Decriminalize Weed. The city council voted unanimously Tuesday to decriminalize the possession of up to 30 grams of marijuana. Violators would face no more than a $100 fine. Under current Mississippi state law, marijuana possession is illegal, so effective implementation will depend on local law enforcement discretion. The possession of any amount of marijuana can result in up to 60 days in jail, a fine of up to $250, and a litany of collateral consequences that impacts employment, housing, family and life opportunities.
Asset Forfeiture
Alabama Senate Committee Votes to End Civil Forfeiture by Police. The Senate Judiciary Committee voted Wednesday to approve a bill that would end civil asset forfeiture in the state. Senate Bill 213 would require a criminal conviction before cash or property could be seized. Senators said they expected the bill to face additional negotiations before it goes to a Senate floor vote.
Drug Testing
Wisconsin Bill to Block Employers from Testing for Marijuana to Be Filed. Rep. David Bowen (D-Milwaukee) said he plans to introduce a bill that would block employers from drug testing for THC or disqualifying people from jobs because of a drug test with positive results for marijuana. The bill would apply to both public and private sector workers, but not those operating heavy equipment. "Consuming THC weeks or months out from a job interview should not disqualify someone from finding employment any more than someone who drank a few beers on another date should be kept out of work" Bowen told the Isthmus in an email. "While I am in favor of the safe legalization and regulation of marijuana for both recreational and medicinal use, until that happens, people should not be stigmatized for using a substance whose effect on society is less negative than society's reaction to it."
Heroin and Prescription Opioids
Congressional Republicans Try to Blame Sanctuary Cities for Opioid Crisis. GOP lawmakers used a hearing of the House Judiciary Subcommittee on Immigration and Border Security to try to scapegoat sanctuary cities for the country's opioid crisis. "We have heard countless stories of sanctuary practices and the havoc they wreck on public safety, national security, and the sanctity of the rule of law," said Rep. Raúl Labrador (R-ID), the committee chair. "Our public safety and our public health are tied to eradicating opioids, which can never be accomplished when the force multiplier that is ICE is sidelined." But committee Democrats and analysts rejected the link. Rep. Pramila Jayapal (D-WA) said There was no "factual basis in connecting so called sanctuary city policies with the opioid crisis," said Rep. Pramila Jayapal (D-WA). "It would be laughable if it weren't so serious," she said. "If it weren't so hurtful to the characterization of immigrants across this country." Last month, Republicans tried to blame Obama's expansion of Medicaid for worsening the epidemic.
Harm Reduction
Trump Administration Threatens to Go After Safe Injection Sites. Several US cities are moving forward with plans to open safe injection sites, but the DEA has just fired a shot across the bow. In an interview with Buzzfeed, DEA spokeswoman Katherine Pfaff said the agency may take action against the facilities because they are federally prohibited. "Supervised injection facilities, or so-called safe injection sites, violate federal law," Pfaff said. "Any facilitation of illicit drug use is considered in violation of the Controlled Substances Act and, therefore, subject to legal action." She cited a 1980s crack house law that could be used. But in Seattle, at least, local prosecutors say they welcome a legal challenge and think they can convince the courts that public health powers are superior to criminal laws against drug dens run for profit.
New Mexico Passes Legislation to Examine Administering Pharmaceutical-grade Heroin or Other Opioids by Medical Practitioners to People Struggling with Long-term Addiction. The state House Tuesday approved House Memorial 56, which charges the Legislative Health and Human Services Committee to take testimony on supervised injectable opioid treatment as a feasible, effective and cost-effective strategy for reducing drug use and drug-related harm among long-term heroin users who have not been responsive to other types of treatment. The bill was sponsored by Rep. Deborah Armstrong (D-Albuquerque), chair of the House Health and Human Services Committee. This memorial does not need to pass the Senate or be signed by the governor.
Sentencing Reform
Attorney General Sessions Slam Senate Sentencing Reform Bill. Attorney General Jeff Sessions came out against a painstakingly cobbled-together Senate sentencing reform bill Wednesday, sparking a public food fight with Sen. Chuck Grassley (R-IA), the head of the Senate Judiciary Committee and the very face of dour Corn Belt conservatism.In a letter reported by Reuters, Sessions warned the committee not to approve the sentencing reform bill, S. 1917, claiming it would reduce sentences for "a highly dangerous cohort of criminals." Passage of the bill would be "a grave error," Sessions said. The measure is actually a mixed bag, a product of lengthy discussions among senators seeking a compromise that could actually pass the Senate. While it has a number of progressive sentencing reform provisions, mainly aimed at nonviolent drug offenders, it also includes new mandatory minimum sentences for some crimes, including some drug offenses. Those provisions provide political cover to conservatives fearful of being tagged "soft on crime," but tired of perpetuating failed drug war policies.
Police Groups Slam Senate Sentencing Reform Bill. The National Sheriffs' Association and the Fraternal Order of Police have both come out against the Senate sentencing reform bill, calling on President Trump to reject the bill and saying it will put violent drug dealers back out on the street. "Sheriffs will have to arrest most of them again at the county level and that will shift the cost and responsibility to us without fixing the underlying problems of violent crime and drug and human trafficking in the country," said a letter to Trump from the National Sheriffs' Association. "At a time when our nation is being ravaged by an epidemic of overdoses from the use of heroin and opioids, it seems at variance with common sense and sound policy to drastically reduce sentences for drug traffickers and then apply these reduced sentences retroactively," said the National Fraternal Order of Police.