Germany's marijuana legalization gets delayed until next year, Vancouver activist Dana Larsen opens up a second drug-checking operation in the Downtown Eastside, and more.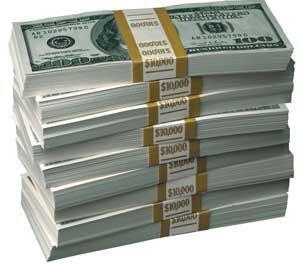 Marijuana Policy
Ohio Senate Committee Advances Bill to Kill Home Grows, Shrink Possession Limits, Raise Pot Taxes Two Days Before Legalization Takes Effect. The GOP-led state Senate is moving ahead with efforts to rejigger the state's new voter-approved marijuana legalization law as legalization looms on Thursday. On Monday, the Senate General Government Committee voted 4-1 to attach the marijuana legislation to an unrelated bill on alcohol regulations that has already passed the House.
The changes to the successful marijuana initiative include eliminating home grows, criminalizing the possession of marijuana not obtained from a licensed retailer, reducing the possession limit from 2.5 ounces to 1 ounce, raising the sales tax on marijuana, and diverting funding away from social equity concerns and toward law enforcement.
Senate President Matt Huffman (R) said he hopes to get the bill to a floor vote by Wednesday before potentially sending it back to the House for a concurrence vote before the legalization of possession and home cultivation goes into effect.
Although Republican control both houses of the legislature, the fate of the bill remains in doubt because it contains an emergency clause requiring a two-thirds vote instead of a simple majority to pass.
The home grow provision is especially contentious, but alarms are also being raised about the provision criminalizing the possession of pot not obtained from a licensed retailer. There are not likely to be any licensed retailers for a year or so as the state crafts rules and regulations.
Asset Forfeiture
Fourth Circuit Court of Appeals Puts Limits on Equitable Sharing. In a ruling last week in a case where North Carolina authorities seized money from a man and then turned the case over to the federal government to get around state laws limiting asset forfeiture, the appeals court found that "the Government must demonstrate by a preponderance of the evidence that the property sought is subject to forfeiture" with a direct link to criminal activity.
"The 4th Circuit reversed" a district court ruling "and said the government needs to prove its case … that the money is actually connected to illegal activity," said John Thorpe, an attorney for the Goldwater Institute, which litigated the case. "It needs to have a substantial connection to criminal activity, not that there's trace amounts of marijuana somewhere nearby."
With its decision, the appeals court vacated an initial District Court judgment and sent the case back to District Court for trial. No trial date is yet set.
"What we're really excited about is the precedent this sets," Thorpe said, "that the burden is on the government if it seizes your money."
The unpublished opinion is not binding precedent, but it can now be cited in similar cases. "We think it's highly persuasive and the reasoning is rock solid," Thorpe said of the appeals court ruling.
International
Vancouver Sees Second Dana Larsen Drug Testing Site Open. Drug legalization activist Dana Larsen has opened his second drug testing site in Vancouver. Larsen says the new site is legally approved to operate by Vancouver Coastal Health.
"We'll test anything people bring in, any kind of substance. That can be anything from heroin, cocaine to other substances. We test psychedelics like MDMA, any street drug or pill, we can analyze it and give you a very good idea of what's in there and make an informed decision on what you're taking," said Larson at the grand opening event.
The Ministry of Mental Health and Addictions says there are 90 drug-checking services across British Columbia, and that "46 of these offer immediate point-of-care testing with FTIR spectrometer on some days of the week."
"Lifesaving supports such as drug checking, overdose prevention services, and providing harm reduction supplies keep people alive so they can access health care and treatment," reads a statement from the ministry. "People need to be alive to get help. Drug checking is a harm reduction service aimed at keeping people alive - to help reduce the risk of overdose or poisoning from the toxic street drugs being pushed on people by organized crime."
Larsen, a long-time activist who has operated marijuana and magic mushroom retail outlets, says he has tested nearly 60,000 samples since opening his first testing site on East Hastings Street in the Downtown Eastside in 2019. He said he does not get any funding from the province; instead he uses revenues from his retail shops to pay for the testing.
Germany Delays Final Vote on Marijuana Legalization Until Next Year. Marijuana legalization has hit yet another bump down what has been a very bumpy path with the announcement this week that a final vote on legalization in the Bundestag set for this week has been called off after leaders from the Social Democratic Party had last-second jitters. The delay means no vote on legalization is likely to occur until next year.
"It always has to be approved by the parliamentary groups in the end," Dirk Heidenblut, an SPD member of Germany's Bundestag who is responsible for the party's cannabis policy, said in an Instagram post. "And if a faction leader, in this case the SPD, has concerns, then it cannot be set up yet."
The bill was first delayed in October, when debate was postposed because of the conflict in Israel and Palestine, and delayed again in November, as proponents sought to make improvements in it.
SPD lawmakers did not specify their concerns, but hearing in the Bundestag provided a hint, with some suggesting that legalization would "send the wrong message" to youth and lead to increased underage consumption.Health Minister Karl Lauterbach pushed back on that claim, saying: "The fact remains that child and youth protection is carried out through education, and sales to children and young people remain prohibited," Lauterbach said. "That is the only change we have made in this area: a tightening."
But the bill is still delayed.