Kentucky's governor is considering exectuive action on medical marijuana as the Senate leadership says it is not interested in passing a bill this year, the Congressional Cannabis Caucus has a new Republican member, and more.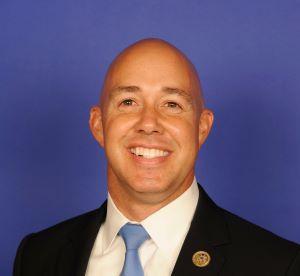 Marijuana Policy
Congressional Cannabis Caucus Names New GOP Co-Chair. The Congressional Cannabis Caucus leadership announced last Friday that they have named Rep. Brian Mast (R-FL) as the caucus's fourth co-chair. He replaces Rep. Don Young (R-AK), who died in office last month. Mast is one of only three House Republicans who voted in favor of the MORE Act, which passed last week. In a statement, Mast said that the "Constitution never says 'cannabis,' but it does say that unenumerated powers lie with the states. "Federal cannabis policy should be based on that Constitutional principle," he said.
North Dakota Activists Begin Marijuana Legalization Initiative Campaign. New Approach North Dakota filed a marijuana legalization initiative with Secretary of State Al Jaeger (R) on Monday. The proposal would legalize possession of up to an ounce of marijuana and the cultivation of up to three plants by people 21 and over. It would also set up a taxed and regulated marijuana industry in the state. If and when Jaeger approves the measure for signature gathering, petitioners will need 15,582 valid voter signatures by July 11 to qualify for the November ballot. (They actually have a one-year signature gathering window, but if they don't get the requisite signatures by July 11, the measure would go on the 2024 ballot.) Voters turned down a 2018 marijuana legalization initiative and a 2020 effort to get on the ballot was cancelled amid the coronavirus pandemic.
Medical Marijuana.
Kentucky Senate President Says Medical Marijuana Not Likely to Pass This Year. Senate President Robert Stivers (R) said last week that medical marijuana is not on his radar when the legislature convenes for its final two days next week.The medical marijuana bill, House Bill 136, which passed the House last month, is premature, he said, arguing instead for a medical marijuana study bill. "Every study I've read said the sample sizes have been too small, the duration is too long, and therefore more study is needed, because the studies have shown it is adverse to the development of the brain for those under 25, higher likelihood of psychotic incidence if you have prolonged use, and if you smoke it, it has 50% more carcinogens than a cigarette."
Kentucky Governor Says He Will Consider Executive Action if Medical Marijuana Bill Does Not Pass. Gov. Andy Beshear (D) said late last week that if the legislature fails to pass a medical marijuana bill this year, he is ready to explore possible executive actions he could take to get medical marijuana to ailing Kentuckians. "We're going to explore that," he said in response to a question. "It's something that we will look at. Its time has certainly come."
Psychedelics
Maryland House Gives Initial Approval to Bill to Create Fund for Psychedelic Access for Veterans. The House of Delegates last Friday gave initial approval to Senate Bill 709, which has already passed the Senate. The bill would create a state fund to provide "cost-free" access to psychedelics such as psilocybin, MDMA, and ketamine for veterans suffering from PTSD and traumatic brain injury. The bill passed out of the House Appropriations Committee last Thursday, and if delegates do not amend it, it faces only one more vote before heading to the desk of Gov. Larry Hogan (R).