South Dakota's first state-licensed medical marijuana dispensary opens, the FDA is moving toward approval of MDMA-assisted therapy for PTSD, and more.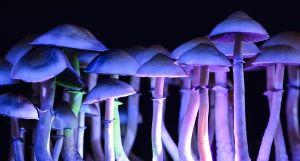 Marijuana Policy
Missouri Marijuana Legalization Initiative Campaign Needs More Signatures as Deadline Looms. Legal Missouri, the group behind an initiative to legalize marijuana in the state, handed in more than twice the number of signatures needed to qualify for the November election, but may still come up short because of the state's requirement that it meet signature thresholds in each of the state's congressional districts. The group is 1,144 signatures short in the 7th Congressional District and 1,573 short in the 6th. The campaign says it is double-checking signature counts from local election authorities in hopes of making up the shortfall. Secretary of State John Ashcroft (R) will announce by August 9 whether or not the campaign has qualified.
Medical Marijuana
South Dakota's First State-Licensed Medical Marijuana Dispensary Opens. The Unity Road Dispensary in the small town of Hartford opened its doors for business Wednesday, becoming the first state-licensed dispensary to open after voters approved a medical marijuana initiative in 2020. But it is not the first dispensary in the state: The Flandreau Santee Sioux Tribe opened Native Nations Cannabis in July 2021, saying it did not need to wait for the state to license it because it is on sovereign Native American territory. Another has since opened on the Pine Ridge reservation.
Psychedelics
Biden Administration Preparing for FDA Approval of MDMA-Assisted Therapy for PTSD. The Department of Health and Human Services released a letter Wednesday that described the Food and Drug Administration's "anticipated approval… within approximately 24 months" of psychedelic-assisted therapies. The letter said that the Substance Abuse and Mental Health Services Administration is exploring establishment of a Federal Task Force to address the complex issues associated with the commercialization of psychedelic medicines, including clinical, regulatory, and public policy matters.
The Multidisciplinary Association for Psychedelic Studies (MAPS), which has pioneered clinical trials on MDMA, was pleased: "We applaud the Biden Administration for taking psychedelic-assisted therapies, and their potential to treat life-threatening mental health conditions, seriously. A Federal Task Force on psychedelic-assisted therapies should take a multidisciplinary approach to ensuring that red tape, administrative delays, or insurance coverage questions don't leave Americans suffering as they seek to access approved treatments," said MAPS founder and executive director Rick Doblin.
Doblin continued, "For the first time, research that has been driven by philanthropists could additionally be supported by the same types of Federal grants that have funded other health care revolutions and develop patient access strategies that prioritize public benefit over profit. For decades, we have been making the case for what the Administration is now acknowledging: psychedelic-assisted therapies may become a key in addressing the most urgent mental health challenges of our time and reducing needless suffering."
Medford, Oregon, City Council Ponders Psilocybin Legalization. In a surprise move, the city council has scheduled a study session about psilocybin for tonight's meeting. No vote on an ordinance is expected, but the city council said it wants the study session to make an informed decision about putting an ordinance on the November ballot.