A Florida marijuana legalization initiative looks well placed to meet its signature gathering threshold, a pair of GOP senators introduce a bill designating Mexican drug cartels as terrorist organizations, and more.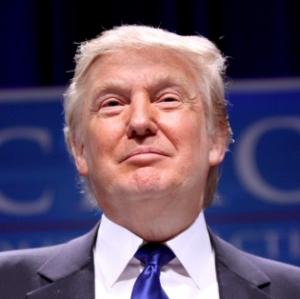 Marijuana Policy
Florida Marijuana Legalization Initiative Two-Thirds of the Way There on Signatures. Supporters of a proposed marijuana legalization initiative in the form of a constitutional amendment are more than two-thirds of the way to coming up with enough valid voter signatures to qualify for the 2024 ballot. According to the state Division of Elections, the campaign had 635,961 valid signatures as of Tuesday, with 891,589 needed to qualify. And it has until February 1, 2024 to come up with the remaining signatures.
Minnesota Marijuana Legalization Bill Wins Senate Committee Vote. The Senate Rules and Administration Committee on Tuesday approved the marijuana legalization bill, Senate File 73. The legislation, which has passed through more than 20 House and Senate committees, is now nearing floor votes. In the Senate, it must pass only two more panels before heading for a floor vote. Both the Senate and House bills have been amended numerous times throughout this process, with lawmakers working to incorporate public feedback, revise policies around issues like tax structures for the market and tighten up language.
Psychedelics
Massachusetts GOP Legislator Files Three Psychedelic Reform Bills. Rep. Nicholas Boldgya (R) has filed three bills aimed at loosening restrictions on various psychedelic substances. House Bill 3574 would allow prescription medications containing MDMA. House Bill 3589 would legalize psychedelics from natural plants and fungi. House Bill 3605 would legalize the therapeutic, spiritual, and medicinal use of psilocybin or magic mushrooms. "People are suffering from debilitating mental health issues such as PTSD, traumatic brain injury, anxiety, and depression. These psychedelic compounds and plant medicines are offering hope and healing to those that were once hopeless," Boldyga said. The war on drugs has had "disastrous consequences," he added, including deterring society from benefiting from medically useful substances.
Foreign Policy
GOP Senators File Bill Designating Mexican Drug Cartels as Terrorist Organizations. Sen. John Kennedy (R-LA), a member of the Senate Judiciary Committee, today joined Sen. Lindsey Graham (R-SC) in introducing the Ending the Notorious, Aggressive and Remorseless Criminal Organizations and Syndicates (NARCOS) Act of 2023 to designate Mexican drug cartels as foreign terrorist organizations. The legislation would also create a task force for the purpose of eliminating the threat that cartels and drug trafficking, particularly fentanyl, pose to American citizens. By designating drug cartels as foreign terrorist organizations, the US government would have authority to prosecute individuals for drug and human trafficking. America could also use extraterritorial jurisdiction to target and prosecute foreign nationals involved with Mexican cartels or other transnational criminal organizations. The bill names the following groups as meriting the terrorist designation: the Sinaloa Cartel, the Jalisco New Generation Cartel, the Gulf Cartel, the Los Zetas Cartel, the Northeast Cartel, the Tijuana Cartel, the Beltray-Leyva Cartel, and La Familia Michoacana.
Donald Trump Seeking Plan to Wage War on Cartels in Mexico. The recently indicted ex-president, who is now campaigning for the GOP presidential nomination in 2024, has been asking policy advisors for a range of military options for attacking Mexican drug cartels, including military actions not sanctioned by the Mexican government—which the Mexicans are likely to see as acts of war. He has been briefed on options that include US troop deployments on Mexican territory and unilateral military strikes. "'Attacking Mexico,' or whatever you'd like to call it, is something that President Trump has said he wants 'battle plans' drawn for," said one source close to Trump. "He's complained about missed opportunities of his first term, and there are a lot of people around him who want fewer missed opportunities in a second Trump administration."
(This article was prepared by StoptheDrugWar.org's 501(c)(4) lobbying nonprofit, the Drug Reform Coordination Network, which also pays the cost of maintaining this website. DRCNet Foundation takes no positions on candidates for public office, in compliance with section 501(c)(3) of the Internal Revenue Code and does not pay for reporting that could be interpreted or misinterpreted as doing so.)