In a national political season dominated by the war in Iraq and concerns about the direction in which the country is headed, drug policy issues have largely been ignored this year. Drug policy issues are on the ballot in several states and localities and drug reformers are running for statewide office in a handful of states. Here are the campaigns and races we will be watching and reporting on next week.
NATIONAL
United States Congress: We are not singling out any races in this crucial, possible sea change, election year, and no single race has been distinguished for its drug policy implications. Should Democrats take control of one or both chambers of Congress, that could potentially have significant ramifications for the issue -- imagine Rep. John Conyers (D-MI) as head of the House Judiciary Committee instead of Rep. James Sensenbrenner (R-WI), for starters. Historically drug reformers have tended to find both major parties disappointing, however.
If you are interested in how your representative represents your views on drug policy issues, the Drug Policy Alliance has prepared a 2006 Drug Policy Reform Congressional Voter Guide, as have Marc Emery and Cannabis Culture.
STATE INITIATIVES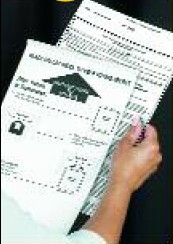 Arizona:
Proposition 301
would roll back a decade-only sentencing reform law as it applies to methamphetamine offenders. Under the sentencing reform, first- or second-time drug possession offenders cannot be sentenced to jail or prison -- only to probation. This legislature-sponsored initiative would allow meth offenders -- and only meth offenders -- to be jailed on a first or second offense. It is opposed by
Meth-Free Arizona -- No on 301
, a citizens' and activist organization, as well as leading Arizona jurists.
Colorado: Amendment 44 would legalize the possession of up to one ounce of marijuana by adults. Building on successful non-binding resolutions at several Colorado universities and last year's surprise Denver vote to legalize possession under city ordinance, initiative organizers SAFER Colorado have been hammering away at what has proven to be a particularly resonant theme: Marijuana is safer than alcohol. While the most recent polls show the initiative trailing, organizers say those polls under-sample youthful voters who are more likely to vote yes.
Nevada: Question 7 would replace marijuana prohibition with a system of regulated, taxed, and controlled marijuana sales and would allow for the possession of up to one ounce of marijuana by adults. Sponsored by the Committee to Regulate and Control Marijuana, an affiliate of the Marijuana Policy Project, the initiative, if successful, would result in Nevada being the first state to sanction marijuana sales. The effort builds on four years of work in Nevada by MPP and its affiliates. A similar initiative won 39% of the vote in 2002 and a 2004 signature drive failed to make the ballot, but this year the measure not only made the ballot but was polling above 40% in recent weeks and leading in the only poll that used the actual ballot language.
South Dakota: Initiated Measure 4 would allow for the use of medical marijuana by qualified patients with a doctor's recommendation. The measure allows qualified patients or caregivers to grow up to six plants and possess up to one ounce of marijuana. South Dakotans for Medical Marijuana, the group behind the campaign, has just unleashed its latest round of TV and radio commercials featuring two medical marijuana patients and a former police officer. There is no known polling on how the measure will fare in the socially conservative Upper Midwest state.
LOCAL INITIATIVES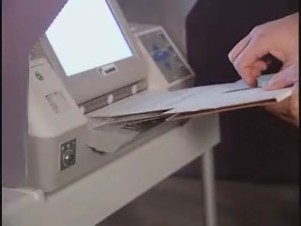 Santa Barbara, Santa Cruz, and Santa Monica, California: All three cities will vote on initiatives calling for adult marijuana offenses to be the lowest law enforcement priority. Part of the
California Cities Campaign
, an outgrowth of the successful Oakland Proposition Z lowest priority initiative in 2004, organizers hope victories this year will help lay the groundwork for a statewide effort to further reform California's marijuana laws. Initiative language is available at
Sensible Santa Barbara
(Measure P),
Santa Cruz Citizens for Sensible Marijuana Policies
(Measure K), and
Santa Monicans for Sensible Marijuana Policy
(Measure Y). According to state and local organizers, the most difficult fight will be in Santa Monica.
Missoula County, Montana: Initiative #2 would make adult marijuana offenses the lowest law enforcement priority. Sponsored by Citizens for Responsible Crime Policy, the initiative is facing strong law enforcement opposition, but has the benefit of being held in what is arguably the most liberal county in the state.
Eureka Springs, Arkansas: Sponsored by University of Arkansas/Fayetteville NORML, the municipal ballot measure would make adult marijuana possession the lowest law enforcement priority. It took only 115 signatures to get a lowest priority initiative on the ballot in this small, countercultural town in Northwest Arkansas.
Plymouth, Massachusetts: In the 1st and 12th Plymouth Representative Districts, voters will be voting to tell their representatives to support decriminalization: "Shall the state legislator from this district be instructed to vote in favor of legislation that would make the possession of less than one ounce of marijuana a civil violation, subject to a fine of no more than $100.00 and not subject to any criminal penalties?"
Middlesex and Norfolk, Massachusetts: Voters in the 7th Norfolk Representative District and the 3rd Middlesex Senate District will be voting on whether to tell their representatives to support medical marijuana: "Shall the state legislator from this district be instructed to vote in favor of legislation that would allow seriously ill patients, with their doctor's written recommendation, to possess and grow small amounts of marijuana for their personal medical use?"
STATEWIDE ELECTIVE OFFICE
Alabama: Loretta Nall is running for governor on the Libertarian Party ticket. Denied a line on the ballot by Alabama's tight election laws, Nall is running a write-in campaign in hopes of gaining sufficient votes to win the party a spot on the ballot next time around. While Nall is calling for marijuana legalization and substantive sentencing reform, among other issues, her breasts have garnered the most press coverage. (See related story this issue.)
Connecticut: Long-time drug reform leader Cliff Thornton is running as the Green Party nominee for governor. While Thornton has been excluded from most polls and televised debates, the commanding lead held by incumbent Gov. Jodi Rell over her Democratic opponent may leave political space for a protest vote for Thornton.
Maryland: Long-time drug reform leader Kevin Zeese is running for US Senate as a unity candidate on a combined Green-Populist-Libertarian ticket. With a tighter-than-expected race between Democrat Ben Cardin and Republican Michael Steele, a strong Zeese showing could potentially throw the election to one candidate or the other. With some data suggesting he is drawing support from both candidates, however, and with Cardin so far polling ahead consistently if not comfortably, that is unclear.
New Jersey: The one-time Ed Forchion, who has legally changed his name to NJ Weedman, is on the ballot in the US Senate race. Long a media favorite in the Garden State for his pro-marijuana antics, NJ Weedman campaigns on a platform of legalization.
Texas: Musician, novelist, and humorist Kinky Friedman has called for the legalization of marijuana. He is currently polling in the teens in a four-way race where incumbent Republican Gov. Rick Perry is leading with about 35% of the vote.
(Disclaimer: DRCNet endorses the positive drug reform ballot measures being promoted by our colleagues around the country -- the only ballot measure mentioned here that we oppose is 301 in Arizona. However, Drug War Chronicle is restricted by virtue of DRCNet Foundation's nonprofit status from taking positions for or against any parties or candidates for elected office, and DRCNet's supporters in fact span a wide range of the political spectrum. This article is intended only to provide objective information to foster understanding of the impact of the electoral process on the issue, and to support the democratic principle of an informed electorate.)