Colorado is set to double the amount of marijuana adults may legally possess, South Dakota okays medical marijuana use for school children, and more.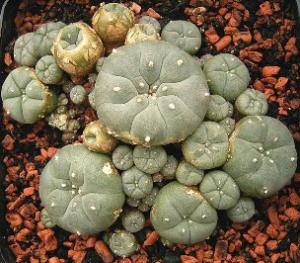 Marijuana Policy
Colorado Legislature Approves Doubling Pot Possession Limit. The legislature has approved House Bill 1090, which double the amount of marijuana adults can legally possess from one once to two ounces. It also clears past arrests for possession of up to two ounces for record clearance and past Class 3 marijuana felony. The bill is now on the desk of Gov. Jared Polis (D).
Medical Marijuana
Mississippi Lawmakers Ponder Special Session on Initiative, Medical Marijuana in Wake of Supreme Court Ruling. A day after the state Supreme Court invalidated a voter-approved medical marijuana initiative because of an unfixed flaw in the state's initiative law, some lawmakers are calling on Gov. Tate Reeves (R) to call a special session to fix the initiative process, while others want a special session to craft a medical marijuana bill. The governor says he's thinking about it.
South Dakota Board Okays Medical Marijuana on School Grounds. The state Board of Education Standards has approved a policy that allows adults to give medical marijuana to children for whom doctors have recommended it. Only a "registered caregiver" can administer it, and it must only be in non-smokable form.
Psychedelics
Citing Conservation Efforts, Indigenous Groups Oppose Including Peyote in Psychedelic Decriminalization Campaigns. The Indigenous Peyote Conservation Communication Committee (IPCCC) is taking the position that peyote should not be included in psychedelic decriminalization efforts because it would be "very disruptive" to ongoing efforts to conserve the slow-growing cacti. Peyote takes 7 to 12 years to mature, and supplies are already in decline because of overharvesting. The group says it is not opposed to decriminalization in general. "but because there is an entire conservation strategy already underway." But Decriminalize Nature, the group behind a series of successful psychedelic reform initiative, says decriminalization and conservation are not mutually exclusive and that peyote "is a key ally in our collective struggle to awaken the masses from the fear-based slumber of disconnection from ourselves, each other and nature.