A leading Florida Democratic gubernatorial contender calls for marijuana legalization, a Maine law easing up on needle possession goes into effect, and more.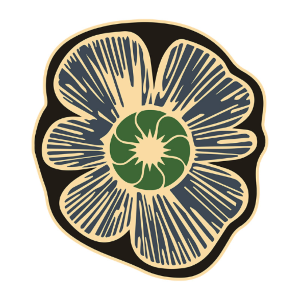 Marijuana Policy
Florida Democratic Gubernatorial Candidate Christ Calls for Marijuana Legalization. US Rep. Charlie Christ, a leading contender for the Democratic gubernatorial nomination next year, called last Thursday for full marijuana legalization and the expungement of charges and existing sentences for misdemeanor and third-degree felony pot possession. The proposal is part of his Justice for All platform, which he said is designed to reform and rebuild the state's criminal justice system. "Our 'Justice for All' plan is my promise and commitment to the people of Florida that I won't be a governor who turns a blind eye to injustices in our communities," Crist said. "That's why this plan overhauls a system that has hurt and failed our people, predominantly Black and Brown Floridians, at almost every step of the way. We need to finally catch up to the will of the American people with marijuana legalization." Christ proposes using marijuana taxes for drug treatment and diversion programs, as well as support for public school teachers and police officers. A majority of Floridians favor marijuana legalization, but the Republican-nominated state political establishment has blocked any motion in that direction, including the state Supreme Court, which rejected two separate proposals to put adult-use legalization of marijuana on the 2022 ballot earlier this year. Christ earlier served as a Republican governor, and current Agriculture Commissioner Nikki Fried, who is also seeking the Democratic gubernatorial nomination, criticized him for failing to act on legalization when he had a chance.
Psychedelics
Oakland Activists Unveil Initiative to Allow Community-Based Psychedelic Sales. Oakland Decriminalize Nature activists have announced a "Go Local" legislative initiative under which people could legally purchase entheogenic substances from community-based local producers. The move aims to build on the city's current psychedelic decriminalization ordinance, passed in 2019. With the backing of a key city council member, the group is undertaking a one-year project to get feedback on how best to provide legal access to entheogenic plants and fungi—without replicating the crass commercialization of the state's legal marijuana markets. In doing so, "you actually do bring other values into the equation beyond profiteering, because it becomes part of the story that people want to support in the community," said Decriminalize Nature chair Carlos Plazola. The process will begin with a series of public workshops, with an eye toward presenting a measure to the city council next summer.
Drug Policy
DEA Proposes Massive Increase in Marijuana and Psychedelic Production for Research Purposes. In a notice published Monday in the Federal Register, the DEA noted "a significant increase in the use of Schedule I hallucinogenic controlled substances for research and clinical purposes" and proposed dramatic increases in the quotas for production of marijuana and psychedelics for research purposes. The agency is proposing doubling quotas for marijuana extracts, psilocybin and psilocin, quadrupling the quota for mescaline, and quintupling the quota for DMT. But especially striking is the proposed increase in MDMA production from 50 grams this year to 3,200 grams next year and the quota for LSD to increase by 1,150 percent to 500 grams. The quota for research marijuana is also jumping, up from 2,000 kilograms this year from 3,200 kilograms this year. The DEA is responding to massive increases in interest in research on psychedelics and marijuana.
Harm Reduction
Maine Law Decriminalizing Syringe Possession Now in Effect. A new state law that allows people to possess syringes with residual amounts of drugs to avoid being charged with drug possession and that also allows people possessing a dozen or more syringe to avoid prosecution went into effect Monday. Previously, possessing 11 or more needles, even unused, was a misdemeanor punishable by up to 354 days in jail. "Most Mainers agree that punitive drug laws don't work and people who use drugs need access to safety, not criminal punishment, stigma, and heightened risk of illness and death due to preventable illnesses," said Whitney Parrish, policy and advocacy director with Health Equity Alliance. "We need a public health response to a public health crisis, and this law is a transformative step toward rejecting our failed responses to drug use, rooting policies in pragmatism and what works, and decriminalizing safety—and people who use drugs." Maine saw a record number of drug overdose deaths last year and is currently on track to surpass that this year.
(This article was prepared by StoptheDrugWar.org's 501(c)(4) lobbying nonprofit, the Drug Reform Coordination Network, which also pays the cost of maintaining this website. DRCNet Foundation takes no positions on candidates for public office, in compliance with section 501(c)(3) of the Internal Revenue Code and does not pay for reporting that could be interpreted or misinterpreted as doing so.)