Massachusetts legislation would legalize health insurance coverage for medical marijuana, federal lawmakers seek language in Justice spending bill to protect legal marijuana states, and more.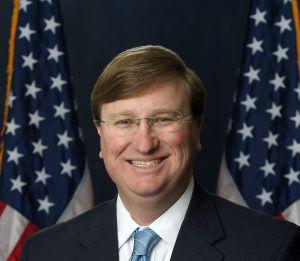 Marijuana Policy
Bipartisan Group of Lawmakers Request Broad Marijuana Protections for States and Territories in Justice Department Spending Legislation. A bipartisan group of legislators has sent a letter to House leaders asking them include broad protections for states and territories that have legalized marijuana. Reps. Earl Blumenauer (D-OR), Tom McClintock (R-CA), Eleanor Holmes Norton (D-DC) and Barbara Lee (D-CA) signed the letter. They ask the leadership to ensure that language is included that bars the use of Justice Department funds "to prosecute those who are in compliance with their state-legal or tribal-legal adult-use marijuana laws." They are asking that the following specific language be included in the Justice funding bill: "None of the funds made available by this Act to the Department of Justice may be used, with respect to any of the States, the District of Columbia, or U.S. territories to prevent any of them from implementing their own laws that authorize the use, distribution, possession, or cultivation of marijuana."
Three Senate Democrats Call on Biden to Pardon all Nonviolent Federal Marijuana Offenders. Sens. Elizabeth Warren (D-MA), Ed Markey (D-MA), and Jeff Merkley (D-OR) have sent a letter to President Biden calling on him to exercise his authority to issue a blanket pardon to all nonviolent marijuana offenders. "Our country's cannabis policies must be completely overhauled, but you have the power to act now," the trio wrote. Biden has yet to embrace marijuana legalization, but he has come out for decriminalization and during a November 2019 debate said "anyone who has a record should be let out jail, their records expunged."
Medical Marijuana
Massachusetts Bills Would Legalize Insurance Coverage for Medical Marijuana. Lawmakers in both houses have filed companion bills to legalize health insurance coverage for medical marijuana products and clinical visits. State Sens. Julian Cyr (D-Truro) and Jason Lewis (D-Winchester) filed S. 649 in the Senate, while state Rep. David LeBoeuf (D-Worcester) filed the companion legislation in the House. They said that the uninsured cost of medical marijuana makes it too expensive for some patients. Because marijuana remains a Schedule I drug federally, the state does not currently allow insurers to pay for medical marijuana. The bills got a hearing Tuesday in the Joint Finance Committee with several patients testifying that if medical marijuana were more affordable, they could switch from pharmaceuticals drugs to it.
Mississippi Governor Will Not Call Special Session on Medical Marijuana. Gov. Tate Reeves (R) will not call a special session of the legislature to pass a medical marijuana bill after all. Reeves had earlier signaled he was open to a special session to deal with the issue, but more recently indicated he wanted tighter limits on the quantities of marijuana patients could access and limits on the amount of THC allowed in medical marijuana products. On November 1, he said getting the medical marijuana program "done right is more important than getting it done quick." Mississippi voters approved medical marijuana in the 2020 elections, but the state Supreme Court overturned the initiative results, ruling that the initiative process was outdated and unworkable. Lawmakers then filed medical marijuana legislation and urged Reeves to call a special session to handle it. Now, though, the issue will be postponed until the legislature meets again in January.