It's January and marijuana legalization efforts are winding up, Manhattan's new DA will refuse to prosecute some drug crimes, and more.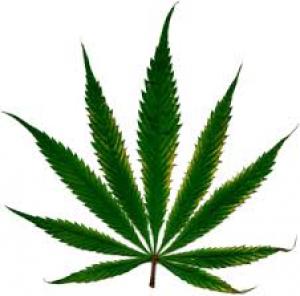 Marijuana Policy
Iowa Lawmakers Release Proposal to Put Marijuana Legalization on the Ballot. Three state Senate Democrats have filed a constitutional amendment to legalize marijuana in the state. The proposal would put the state's Alcoholic Beverage Commission in charge of regulations, would allow people 21 and over to possess and purchase marijuana, and set up a system of taxed and regulated production and sales. To become law, the amendment would have to be approved by two General Assemblies and then put on the next election ballot. Senators Joe Bolkcom (D-Iowa City), Sarah Trone Garriott (D-Windsor Heights), and Janet Petersen (D-Des Moines) introduced the proposal.
New Hampshire House Refuses to Pass or Kill Marijuana Legalization Bill. The House on Tuesday voted down an attempt to kill a marijuana legalization bill, House Bill 237, but then also refused to pass it. The bill would have legalized recreational marijuana use for adults 21 years old and older, regulated its use and commercial sales, and tax those sales. The motion to kill the bill failed on a 171-158 vote, while a motion to pass the bill failed on a 170-163 vote. The House then decided on a 300-32 vote to table the bill.
New York Governor Announces $200 Fund for Social Equity Marijuana Businesses. The state will create a $200 million fund to assist social equity applicants trying to get marijuana business licenses, Gov. Kathy Hochul (D) announced during her State of the State address Wednesday. But the funding mechanism -- a "public/private" model based on licensing fees and taxes -- has some minority industry members concerned that the funding will only be available after the industry has already been established, still leaving social equity applicants in an adverse position.
Oklahoma Activists File New Marijuana Legalization Initiative. Activists on Tuesday filed a new marijuana legalization initiative with state officials. This time, the local activists are being backed by the national New Approach PAC, which has backed a number of successful initiatives in other states. A different group of state activists has already filed its own legalization initiative. This newest measure would allow people 21 and over to possess up to an ounce, grow up to six plants and six seedlings, and set up a system of taxed and regulated marijuana sales. If and when the initiative is approved for signature-gathering, the campaign will have 90 days to come up with 94,911 valid voter signatures to qualify for the ballot.
Medical Marijuana
Mississippi Governor Says Proposed Current Dosage Amount for Medical Marijuana is Too High. Governor Tate Reeves (R) is digging in his heels on concerns about how much marijuana medical marijuana patients could use under proposed legislation. "If 10 percent of the Mississippi population gets a marijuana card, that's 300-thousand Mississippians," he said. "At 11 joints a day, that's 3.3 million joints a day, 100 million joints a month,1.2 billion joints on the streets of Mississippi a year and I just think that's too much to be on the streets." Voters approved medical marijuana in the November 2020 elections, only to see it thrown out by the state Supreme Court. Both Reeves and the legislature have vowed to enact medical marijuana legislation, but they have yet to reach an agreement.
Prosecution
Manhattan DA Announces Office Will Not Prosecute Certain Offenses, Including Some Drug Offenses. New Manhattan District Attorney Alvin Bragg issued a memo this week directing his prosecutors to seek jail or prison time only for the most serious offenses and not prosecute charges such as marijuana misdemeanors, fare-jumping, trespass, unlicensed vehicle operation, prostitution, or resisting arrest unless the offense is accompanied by another misdemeanor or felony. Also, small-time drug sellers will not be charged with felonies and will be eligible for diversion. Bragg is only the latest big city progressive prosecutor to embrace such an approach to prosecution; prosecutors in places like Houston, Los Angeles, Philadelphia, and San Francisco have been leading the way.
International
Duterte Says He Will "Never Apologize" for Drug War Deaths. Outgoing Philippines President Rodrigo Duterte remains unrepentant about the thousands of people killed in his bloody war on drugs. In a major speech Tuesday, he said police doing their duty had a right to fight back when their lives were endangered, and that he would not apologize for his actions. "I will never, never apologize for the deaths of those bastards," he said in English, before adding in Tagalog, "Kill me, imprison me, I will never apologize." Official government numbers put the death toll in Duterte's drug war at 6,200, but human rights groups say the real toll is more than 30,000. The Duterte administration is currently trying to fend off an International Criminal Court investigation of human rights abuses in its drug war.