A Massachusetts judge has upheld the Republican govenor's ban on vaping product sales, Houston police get a new dope squad in the wake of a botched fatal drug raid, a key Mexican lawmaker calls for drug legalization as a means of reducing violence, and more.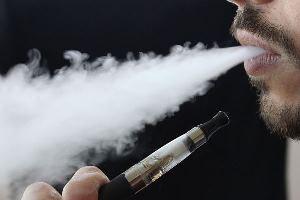 Marijuana Policy
Massachusetts Judge Upholds Marijuana, Tobacco Vaping Ban. Suffolk Superior Court Judge Douglas Wilkins ruled on Monday that the state's four-month ban on all vaping products can stand as legal challenges work their way through the courts. Wilkins wrote that lifting the ban "would contravene the public interest." Gov. Charlie Baker (R) last month announced a statewide ban on the sale of vaping products in response to lung illnesses and deaths attributed to the use of e-cigarette products.
Law Enforcement
Houston Police Get New Dope Squad in Wake of Scandal. Houston Police Chief Art Acevedo has announced that the department has created a new drug squad to handle high-risk warrants. The move comes months after a botched drug raid that ended with two civilians dead and one officer charged with murder. The new unit, which begins operations next month, will handle all of the narcotics division's search warrants and will assist other divisions, Acevedo said. The new unit will not handle so-called "no-knock warrants," which will be reserved for the SWAT team.
International
China Warns Citizens Living in Canada Against Consuming Legal Cannabis. The Chinese government has warned citizens living in Canada to be wary of legal marijuana. A statement released by the consulate in Calgary does not bar Chinese citizens from buying or using marijuana, but it tells them to "fully understand the harmfulness of cannabis products."
Key Mexican Lawmaker Proposes Legalizing All Drugs to Combat Cartel Violence. Mario Delgado Carrillo, the leader of the ruling MORENA Party in the Chamber of Deputies -- the Mexican equivalent of Nancy Pelosi -- has suggested that the country should legalize all drugs in order to reduce cartel-related violence. The move comes days after cartel gunmen forced the government to release the son of Joaquin "El Chapo" Guzman in Culiacan, the capital of Sinaloa, in a series of shootouts that left eight people dead. "I think that from the events we saw in Culiacán, it is urgent to enter a process to regularize drugs -- we should start with cannabis -- make a legal framework for its regulation and legalization, and reduce this black market," Delgado Carrillo said. "It would be necessary to enter now to regularize the drug market, to eliminate these markets that give so much power to organized crime," he said.