There will be no marijuana legalization measure on the Arizona ballot this year, a federal judge is sick of sending probationers to jail for marijuana, Amnesty International is set to vote on a new drug policy stance, and more.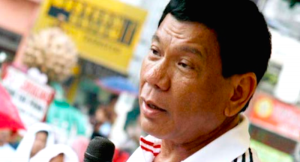 Marijuana Policy
Federal Judge Says Enough Already on Punishing Marijuana Users. Brooklyn, New York, US District Court Judge Jack Weinstein said Thursday he has been too hard on marijuana users, and that's going to end. He criticized federal probation officers for demanding sentences of supervised release for people caught with small amounts of marijuana. His comments came in his ruling in a case where a 22-year-old on probation got caught with marijuana. Instead of sending him to jail, Weinstein cut short his probation sentence.
Arizona Legalization Initiative Comes Up Way Short on Signatures. A legalization initiative from Safer Arizona will not be on the November ballot after organizers missed the Thursday deadline to hand in signatures. The group needed 150,000 valid voter signatures to qualify and had planned to gather 225,000 to provide a cushion, but admitted it had only come up with 75,000 raw signatures so far.
International
Amnesty International to Vote on New Positions on Drug Policy. One of the world's leading human rights groups will be debating proposals to tackle the devastating human rights consequences of "misguided attempts" by countries to criminalize and punish people for using drugs. The proposed new policy "would call for a shift away from the current 'scorched-earth' approach of heavy-handed criminalization, to an approach where protection of people's health and rights are at the center." The question will be taken up during the group's Global Assembly later this year.
Report Calls for Coca Leaf to Be Legalized in Colombia. A new report from Open Society Foundations, "Coca Industrialization: A Path To Innovation, Development and Peace In Colombia," calls for coca to be legalized and calls on the Colombian government to guarantee small farmers protection from prosecution, support research into coca's nutritional properties, and promote the use of coca among indigenous communities.
Philippines Rights Group Say Duterte Is Assassinating Political Opponents Under Cover of Drug War. At least ten Filipino mayors have been killed since President Rodrigo Duterte took office in 2016, including two in the past week. Human rights groups said Duterte is using the drug war to crack down on political opponents. The deaths of the mayors strikes fear into the hearts of "politicians, especially in the provinces, who are then forced to toe Duterte's line," said Carlos Conde, Philippines researcher for Human Rights Watch.