California localities continue to deal with medical marijuana, bills are showing up in the states, the Kettle Falls Five want their prosecutions ended, and more. Let's get to it: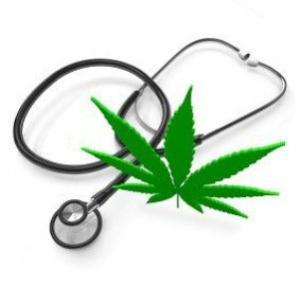 Federal
On Monday, a member of the Kettle Falls Five sought dismissal of his federal marijuana case. The widely watched case out of Washington state has been proceeding despite passage of the "CRomnibus" appropriations bill barring the use of federal funds to pursue medical marijuana patients and providers in states where it is legal. Now, Larry Harvey, 71, has filed a motion to dismiss the charges, with his attorney arguing that "federal prosecutions take away Washington's authority to determine for itself whether someone is in compliance with its laws or not."
California
On Monday, Berkeley began accepting applications for a fourth dispensary. The deadline for applications is March 20. Click on the link for more details.
On Tuesday, the San Diego city council tightened dispensary rules. The council approved requiring employee background checks and testing of products for mold and pesticides, but didn't move to regulate deliveries or create stricter rules for edibles or concentrates. The rules come as the city's first permitted dispensary is supposed to open in the spring. Numerous un-permitted ones exist, but the city has been trying to shut them down.
Also on Tuesday, the Rancho Cordova city council approved a ban on outdoor grows and indoor grows if children are present. The measure was approved 5-0 and will take effect in 30 days.
Also on Tuesday, the Redding city council decided not to try to prohibit outdoor grows. Councilmembers said they wanted to wait for the state and the federal government to figure out their medical marijuana policies first.
Florida
On Monday, the state chose its medical marijuana rulemakers. The state Office of Compassionate Use has selected a 12-member panel to craft rules for growing and distributing low-THC, high-CBD medical marijuana under a state law passed last year. The panel will meet during the first week of February to set up a regulatory structure for five nurseries that will be selected to grow, process, and distribute the medicine.
Georgia
Last Friday, a CBD medical marijuana bill died. Rep. Allen Peake's House Bill 1, which would have allowed for the use of high-CBD cannabis oil to treat seizures in children, has died before even being introduced. The bill died after Gov. Nathan Deal (R) announced his support for another CBD bill, which is yet to be written.
Hawaii
On Wednesday, the Health Department took over the medical marijuana program. A 2013 law transferring control of the state's medical marijuana program from the Department of Public Safety to the Department of Health is now in effect. Although the program officially became part of the Health Department on January 1, it took until now for the transfer to be complete. For more detail on other program changes, as well as times for public hearings on new regulations, click on the link.
Kansas
Last Friday, medical marijuana supporters rallied in Topeka. Several dozen medical marijuana supporters were joined by a pair of Democratic lawmakers at a statehouse rally to call for legalizing the medicinal use of the herb. The two legislators, Rep. Gail Finney (D-Wichita) and Sen. David Haley (D-Kansas City), filed medical marijuana bills prior to the start of this year's legislative session. Similar measures have been filed since 2009, but none of them have made it to the discussion stage in committee.
Minnesota
Last Thursday, a Minnesota Indian tribe okayed a study on medical marijuana. The tribal council for the Red Lake Band of Chippewa Indians has approved a study what economic benefits could accrue to the tribe by allowing the production of medical marijuana and hemp. Tribal leaders weren't interested in recreational marijuana, but saw job growth and economic development opportunities in producing medical marijuana or hemp. The federal government cleared the way for Indian reservations to participate in marijuana business last month, but so far, only one tribe, the Pinole Pomos in Northern California, has announced plans to move forward.
Rhode Island
On Saturday, the state's first vapor lounge opened. Rhode Island patients can now have a place where they can gather and enjoy their medicine together. The Elevated vapor lounge opened in Providence Saturday.
Virginia
As of Wednesday, there were at least three medical marijuana or CBD bills before the legislature. There are at two new bills aiming to make the use of high-CBD, low-THC medical marijuana legal in the Old Dominion. Filed by Sen. David Marsden (D-Fairfax), Senate Bill 1235 would legalize CBD cannabis oil and THC-A oil. Delegate David Albo (R-Fairfax) has filed House Bill 1445, which would also legalize CDB cannabis oil. A third bill, House Bill 1605, filed by Delegate Kenneth Plum (D-Reston) would legalize marijuana.
Washington
Last Monday, a state law banning medical marijuana advertising was ruled unconstitutional. Pierce County Superior Court Judge Elizabeth Martin has ruled unconstitutional a state law that prohibits the advertising of medical uses of marijuana. The law was both vague and overly broad, she ruled, concluding that it violated both the state and federal constitutions. The case is Havsy v. Department of Health.
[For extensive information about the medical marijuana debate, presented in a neutral format, visit MedicalMarijuana.ProCon.org.]