California still has some problems with the feds, dispensaries open in Nevada and get licensed in Illinois, an Oklahoma initiative campaign is gearing up, and more.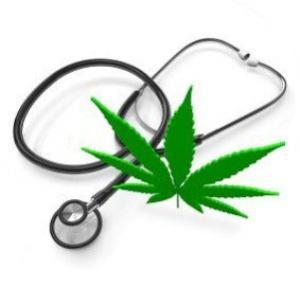 California
Last Thursday, a federal appeals court rejected Oakland's lawsuit backing the Harborside dispensary. The 9th US Circuit Court of Appeals has upheld a lower court ruling dismissing Oakland's lawsuit against the Justice Department and the Northern California US Attorney's office. The city had argued that closing the dispensary would deprive it of tax revenues and increase crime by creating a black market for marijuana. Then US Attorney Melinda Haag moved in 2012 to seize Harborside, claiming it violated federal law by selling medical marijuana. The case continues even though the Justice Department has since said it generally wouldn't interfere with state marijuana laws.
Last Friday, the Marin Alliance for Medical Marijuana sought relief in federal court from a permanent civil injunction barring it from operating. Dispensary founder Lynnette Shaw cited last December's passage of the Rorhabacher-Farr amendment, which bars the Justice Department from interfering with state medical marijuana laws, in filing the motion for relief.
Colorado
Last Thursday, Colorado patients sued over the state's refusal to include PTSD as a qualifying condition. Five PTSD patients filed suit against the state Board of Health over its decision not to include PTSD on the state's medical marijuana eligibility list. The board and the Department of Public Health and Environment, which is also named in the complaint, now have 21 days to respond.
Illinois
On Tuesday, the state issued its first dispensary license. The state Department of Financial and Professional Regulations has granted a dispensary license to the Harbory in Marion. Another dispensary is under construction in Milan, but has yet to be licensed. There will be more to come. "Illinois medical cannabis dispensaries will continue to be registered on a rolling basis," said the DFPR in a statement. "Illinois medical cannabis dispensaries will receive medical cannabis exclusively from Illinois' licensed growing facilities once it becomes available."
Michigan
On Monday, one group planning a legalization initiative said it would instead focus on medical marijuana. The Michigan Responsibility Council, which had been considering running a third legalization initiative campaign in the state, has decided to instead focus on an initiative aimed at improving the state's medical marijuana law. Two other groups are continuing with their marijuana legalization efforts.
Nevada
On Monday, the first Las Vegas dispensary opened for business. A spokesman for Euphoria Wellness said Thursday the dispensary had won final state and county approvals this week and would open for business Monday. It will be the first dispensary in Clark County. The first dispensary in the state opened last month in the Reno suburb of Sparks.
On Wednesday, Reno's first dispensary opened for business. Sierra Wellness Connections opened near downtown Reno. It is the first one in the city and the third one in the state. One in nearby Sparks opened earlier this month, and one in Las Vegas opened Monday.
Oklahoma
Oklahoma Medical Marijuana Initiative Coming. Medical marijuana advocates filed papers with the state last Friday indicating they are preparing another initiative petition drive to put the issue before the voters. Once the initiative is approved for circulation, proponents will have 90 days to gather 123,000 valid voter signatures to qualify for the November 2016 ballot. A similar effort fell short in 2014. This one is being run by a group called Green the Vote.
[For extensive information about the medical marijuana debate, presented in a neutral format, visit MedicalMarijuana.ProCon.org.]