Puerto Rico's governor says legalize it, Wyoming's effort to felonize marijuana edibles dies, MPP rolls out its Ohio medical marijuana initiative, and more.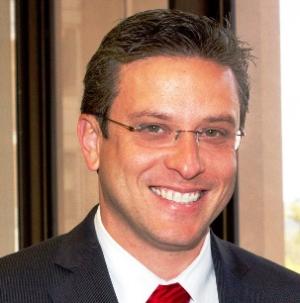 Marijuana Policy
Puerto Rico Governor Calls for Pot Legalization. Outgoing Gov. Alejandro Garcia Padilla called for marijuana legalization as he gave his last public address as governor Monday. He said doing so would lower both crime and hypocrisy. He said that at the least, legislators should approve a 2013 bill to decriminalize pot possession.
Wyoming Edibles Bill Dies as Lawmakers Tussle Over Making Possession a Felony. A Senate-passed bill, Senate File 96, that made it a felony to possess more than three ounces of marijuana edibles died Monday after failing to advance before a legislative deadline. The House Judiciary Committee last week stripped out the felony provision, but legislative squabbling left the bill dead. The bill was deemed necessary after a pair of state judges ruled that the state's marijuana laws did not apply to edibles. "There really is concern that if you overreach, you can turn activity that was lawful in one state into a felony on this side of the border, and while you may feel that's the right way, you want to be careful before you undertake to put people in prison for that type of activity, explained Senate Majority Leader Phil Nicholas (R-Laramie).
Medical Marijuana
MPP Rolls Out Ohio Medical Marijuana Initiative. The Marijuana Policy Project-backed Ohioans for Medical Marijuana has rolled out its proposed constitutional amendment to allow for medical marijuana. The proposal calls for 15 large-scale grow operations and an unlimited number of smaller grows, with five types of business licenses for growers, manufacturers, and retailers. Personal medical marijuana grows would not need to be licensed.
Texas Poll Shows Strong Support for Medical Marijuana. A new Texas Tegna poll suggests Texans are ready to move beyond the limited legalization of CBD cannabis oil and go for full-blown medical marijuana. The poll found that 71% supported expanding the program, with only 19% opposed.
Asset Forfeiture
Indiana Sued Over Asset Forfeiture Fund Disbursements. The Institute for Justice has sued the state to try to force it to enforce its own asset forfeiture laws. They require that proceeds from seizures go to a schools fund, but that hasn't been happening. Instead, police and prosecutors have been keeping the proceeds for themselves.
Wyoming Governor Signs Asset Forfeiture Reform Bill. Last year, Gov. Matt Mead (R) vetoed a bill that would have ended civil asset forfeiture reform, but on Monday he found an asset forfeiture bill he could get behind. Mead signed into law Senate File 46, which does not end civil asset forfeiture, but imposes tighter rules on it. Now, people whose property is seized will get a probable cause hearing within 30 days, with a judge deciding whether to proceed with forfeiture. If property owners can prove they are innocent, the state will have to reimburse their legal costs.
Harm Reduction
Oregon Legislature Unanimously Approves Opioid Overdose Reversal Drug Bill. Following in the footsteps of the House, the Senate Monday unanimously approved House Bill 4124, which allows pharmacists to dispense naloxone (Narcan®) without a prescription. The bill also expands the Prescription Drug Monitoring Program so that emergency room physicians will be able to access the database.
Law Enforcement
Judge Denies Federal Government's Motion to Unlock iPhone in Drug Case. Magistrate Judge James Orenstein in Brooklyn, New York, has denied a government motion to compel Apple to help it unlock an iPhone in a drug case. "Ultimately, the question to be answered in this matter, and in others like it across the country, is not whether the government should be able to force Apple to help it unlock a specific device; it is instead whether the All Writs Act resolves that issue and many others like it yet to come," the ruling says. "For the reasons set forth above, I conclude that it does not. The government's motion is denied." The Justice Department said it would ask Orenstein to review his decision in coming days.
International
Myanmar Christian Anti-Drug Vigilantes Retreat. The Pat Jasan movement, which had attempted to destroy opium crops in Kachin state, has abandoned its efforts after dozens of its members were attacked last week. Some 30 vigilantes were injured in grenade and gunfire attacks by unidentified assailants as they tried to clear poppy fields.