Arizona marijuana legalization advocates turned in signatures today, Massachusetts legalizers filed a campaign complaint against a police chief, Canada takes its first step toward legalization, Jamaica wants airport pot shops, and more.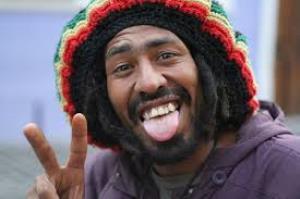 Marijuana Policy
Arizona Legalization Campaign Hands in 200,000 Signatures. The Arizona Campaign to Regulate Marijuana Like Alcohol Thursday handed in more than 200,000 signatures in a bid to get its legalization initiative on the November ballot. The campaign needs 150,000 valid voter signatures to qualify. Given that petition drives typically end up with 20%-30% of signatures deemed invalid, this is going to be a nail-biter. If 20% of signatures are invalid, it qualifies; if 30% are invalid; it fails to qualify.
Arizona Legalization Would Bring in Tens of Millions in Tax Revenues. A new report from the Joint Legislative Budget Committee estimates that legalization would be a half-billion a year market in the state and would generate $82 million a year in revenues for the state from taxes and fees.
Massachusetts Legalization Campaign Files Campaign Finance Complaint Against Police Chief. The Massachusetts Campaign to Regulate Marijuana Like Alcohol Thursday filed a complaint against Walpole Police Chief John Carmichael with the Office of Campaign and Political Finance. The complaint says Carmichael appeared at an event by campaign opponents dressed in police uniform, during working hours, and had arrived in a work vehicle. Under state campaign law, appointed officials may not promote or oppose ballot questions during working hours or use public resources to do so.
Law Enforcement
Texas Man Facing Murder Trial in Cop's Death During Botched Drug Raid Says Friendly Fire Killed Him. Marvin Louis Guy, the Waco homeowner who has been jailed on capital murder charges ever since the May 2014 raid in which Officer Charles Dinwiddie was killed, has filed a federal civil rights complaints charging that Dinwiddie was actually killed by fellow officers as they fired a hail of bullets into his home. The raiders were serving a "no knock" search warrant looking for cocaine; they found none. Guy admitted firing a weapon through his window as the police attempt to break his door down "put me in fear of me and my family's safety," but said that his were not the fatal shots. He is seeking the dismissal of the murder charge and monetary damages.
International
Canada Announces Launch of Marijuana Legalization Task Force. The federal government has taken a first step toward implementing marijuana legalization by announcing the formation of a task force to draft legalization legislation. The government expects to have a bill ready to go by next spring. Over the next four months, the task force will consult with provincial, local, and indigenous governments, as well as youth and experts in healthcare, criminal justice, economics, industry, and law enforcement. It will also talk with companies that have experience in the sale, production, and distribution of the herb.
Jamaica Wants Airport Pot Shops for Tourists. The island nation's Cannabis Licensing Authority is drafting plans for marijuana shops that would allow tourists to buy up to two ounces of weed at airports as they enter the country. People from abroad who are medical marijuana patients could buy ganja without any further ado, but others would have to be licensed by workers at the airport shops.