An Arkansas marijuana legalization bill gets filed, the German health minister says the government's marijuana legalization bill will be revealed after Easter, and more.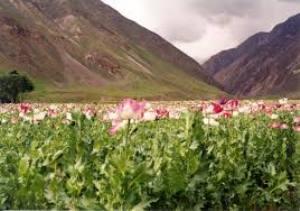 Marijuana Policy
Arkansas Marijuana Legalization Bill Filed. Just months after state voters defeated a marijuana legalization initiative by 10 points, Sen. Claude Tucker (D-Little Rock) has filed a marijuana legalization bill, Senate Bill 580. The bill would legalize the possession of up to two ounces and undo the sentence of anyone convicted for possession of less than two ounces. It would also allow for the expungement of past felony convictions for less than two ounces of marijuana and release from correctional supervision anyone on probation or parole for possession of less than two ounces. The bill has no provisions for taxed and regulated marijuana commerce.
New Hampshire House Approves Marijuana Legalization Bill. For the second time this session, the House has approved a marijuana legalization bill, House Bill 639. The bill had passed the House in February, but had to go back to the House Ways and Means Committee before returning to the floor for final passage. It would legalize the possession of up to four ounces and create a system of taxed and regulated legal marijuana commerce. The bill would allow localities to limit or ban pot businesses in their jurisdiction. It now goes to the Senate.
Sentencing Policy
Bipartisan Smart Sentencing Act Introduced. US Senator Tim Kaine (D-VA) joined Senators Dick Durbin (D-IL) and Mike Lee (R-UT) on Tuesday in introducing the Smarter Sentencing Act. The bill lowers certain mandatory derug sentences, but does not repeal any mandatory minimum sentence and does not lower any maximum sentence. This approach reserves the option to dole out the harshest penalties where circumstances warrant, while allowing judges to moderate sentences based on individual circumstances. These changes do not apply to penalties for violent offenses.
International
Taliban Says Opium Eradication Campaign Has Begun. Local officials in Herat province have begun a campaign to destroy poppy fields, in line with official pronouncements by the Taliban banning opium production. "Our operation is underway and hundreds of acres of land have been cleared of poppy in different districts," head of the counter narcotics department of Herat Hayatullah Rouhani said. Eradication campaigns are also ongoing in Ghor, Badghis, Nimroz and Farah provinces. It is expected that poppy fields in the west of the country will be destroyed ahead of the harvest season. Farmers are calling on the government to assist them by providing alternative crops to replace opium poppies.
German Health Minister Says Marijuana Legalization Bill to Be Released After Easter. Health Minister Karl Lauterbach said Wednesday the long-awaited marijuana legalization bill will be released "immediately after Easter." Details on the bill remain unclear, however. But that isn't stopping some members of the governing coalition from expressing concern about reported decisions to reduce the scope of legalization.