Washington State bans discrimination against potential new hires over off-the-job marijuana use, Senate drug warriors file a bill aimed at counterfeit pills, and more.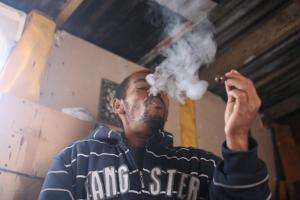 Marijuana Policy
Washington Becomes Latest State to Ban Pre-Employment Tests for Marijuana. Gov. Jay Inslee (D) has signed into law Senate Bill 5123, which bars employers from using a positive test for marijuana to disqualify potential new hires. As of January 1, 2024, it will be "unlawful for an employer to discriminate against a person in the initial hiring for employment if the discrimination is based upon: (a) The person's use of cannabis off the job and away from the workplace; or (b) An employer-required drug screening test that has found the person to have non-psychoactive cannabis metabolites in their hair, blood, urine, or other bodily fluids." Employers can, however, still punish employees for positive marijuana test results even if the use was off-the-job and there are exemptions for certain safety-sensitive employers.
Drug Policy
DEA Extends Pandemic Telehealth Prescribing Rules, Including for Buprenorphine. The Drug Enforcement Administration (DEA) has extended under November 11 rules created during the pandemic that allow for the prescribing of controlled substances via telehealth. The agency says it will make a final decision on whether to make the changes permanent before the current extension expires. The rule has drawn the interest of drug reformers because it allows for telehealth access to buprenorphine, which is used to treat opioid use disorder.
Senators File Bill to Attack Counterfeit Pill Production. Senate Caucus on International Narcotics Control co-chair Sen. Charles Grassley (R-IA), Sen. Dianne Feinstein (D-CA), and Sen. Maggie Hasan (D-NH) have filed a bill that seeks to halt a surge in counterfeit pills containing methamphetamine, fentanyl, or fentanyl analogues, the Stop Pills that Kill Act.
The bill does not mandate new or increased criminal penalties but requires the DEA to come up with a plan to address the problem within 180 days and requires the agency, the Office of National Drug Control Policy (ONDCP -- the drug czar's office), and the attorney general to file an annual report "on information regarding the collection and prosecutions of counterfeit fentanyl and methamphetamine substances." The bill would, however, "ensure that existing penalties for possessing paraphernalia used to manufacture methamphetamine would also apply to possessing paraphernalia used to make counterfeit pills that contain methamphetamine, fentanyl and fentanyl analogues."
The bill is endorsed by a variety of anti-drug groupings, including the National Narcotic Officers' Associations Coalition, Community Anti-Drug Coalitions of America, Song for Charlie, Victims of Illicit Drugs, Major Cities Chiefs Association and National District Attorneys' Association. But the bill's purpose, if not its precise language, could be consistent with the harm reduction approach as well, in in this case by helping drug users avoid taking pills that they think are one thing but are really another.
International
Colombia Chamber of Representatives Approves Marijuana Legalization; Bill Now Heads to Senate for Final Votes. A marijuana legalization bill has won final approval in the Chamber of Representatives and now heads to the Senate, where it must win a committee vote before heading for a final Senate floor vote. The bill passed the lower chamber by a vote of 98-57. A legalization bill passed both chambers last year but since it is in the form of a constitutional amendment, it has to be passed by both chambers in two separate calendar years.