There's good polling news for Michigan pot legalization campaigners, a South Dakota Indian tribe legalizes weed, a new study refutes concerns that allowing medical marijuana leads to increased teen pot-smoking, and more.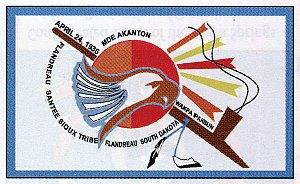 Marijuana Policy
Michigan Poll Has Solid Majority Support for Legalization. A new poll from the Glengariff Group has support for marijuana legalization at 56%, with 36% opposed. The poll comes as two different groups are about to embark on signature-gathering campaigns to put an initiative on the 2016 ballot. Click on the link for more demographic data and discussion.
Flandreau Santee Sioux Become South Dakota's First Tribe to Embrace Marijuana. In a vote taken last week, the tribe's executive committee legalized the sale and use of marijuana on tribal land. The tribe has plans for a marijuana grow operation and for an establishment where people can buy and use pot. "Throughout Indian country, Flandreau's been trail-blazers,' Tribal President Anthony Reider said. 'We were with the casino, we were the second compacted tribe in the United States, the first and largest casino in between Atlantic City and Las Vegas, so it's something that's not new to us. We kind of like taking the forefront on issues."
Medical Marijuana
Study: Medical Marijuana Doesn't Lead to Increased Youth Use. A study published Tuesday in the British medical journal The Lancet finds that allowing for the legal use of medical marijuana has not led to an increase in the number of teens using it in the US. The study relied on 24 years' worth of data from the Monitoring the Future and found that while youth use levels were higher in some medical marijuana states, those higher levels of use had preceded the legalization of medical marijuana.
Georgia Unveils Online Registry for CBD Cannabis Oil Patients. The Department of Public Health today went live with its online registry for patients authorized to use low-THC CBD cannabis oil. Also today, the Georgia Commission on Medical Cannabis meets for the first time.
Methamphetamine
Meth Precursor Bill Passes New York Senate. A bill that would limit over-the-counter cold remedy sales to not more than 3.6 grams of pseudoephedrine per package and nine grams per person per month has passed the state senate. Senate Bill 627 would also require buyers to show photo ID and sign a logbook and requires retailers to electronically submit purchase information to state police before the sale is finalized, allowing state police to block sales in real time. The bill now goes to the Assembly.
Asset Forfeiture
Pennsylvania Civil Asset Forfeiture Reform Bill Filed. State Sen. Mike Folmer (R-Lebanon) has introduced Senate Bill 869, which would require a criminal conviction before property could be seized. Asset forfeiture has come under fire in the state, especially since the ACLU released a report earlier this year detailing abuses and revealing that cops had collected more than $100 million in seizures in the past decade.