Colorado gets more time to defend its marijuana law, a possession legalization bill gets filed in Tennessee, a bill to combine medical and recreational markets in Washington passes the Senate over patient objections, the Russian drug czar could be losing his gig, and more. Let's get to it: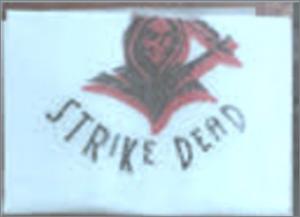 Marijuana Policy
Colorado Gets Extension to Respond to Nebraska, Oklahoma Lawsuit. The US Supreme Court has given the state an extra month to respond to a lawsuit that claims it is exporting pot problems to its neighbors. A response to the suit had been due today, but the court pushed that back to March 27. The lawsuit seeks to overturn Colorado's legal marijuana law.
Tennessee Possession Legalization Bills Filed. Companion bills that would legalize the possession and casual exchange of up to a half ounce of weed have been introduced in Nashville. The bills would also make possession and distribution of an ounce or more a misdemeanor punishable by only a $100 fine. Rep. Harold Love (D-Nashville) introduced HB 0873, while Sen. Jeff Yarbro (D-Nashville) introduced SB 1211.
Medical Marijuana
New Mexico Medical Marijuana Program Revisions Proposed. The Health Department's hearing officer charged with making recommendations for changes in the state's medical marijuana program issued her report last Thursday. She is recommending increasing the allowable concentrations of THC in marijuana products from 60% to 70% and scrapping a rule requiring patients to submit biometric information when applying for registry cards. The department is now "in the process of reviewing" the recommendations. Click on the link for more detail and more recommendations.
Washington Senate Passes Republican Bill to Combine Recreational and Medical Marijuana. The state Senate has passed Senate Bill 5052, sponsored by Sen. Ann Rivers (R-La Center). It would combine medical and recreational in a single market, require medical marijuana users to enter their names on a state registry, reduce the number of plants patients could grow from 15 to six, and allow cultivation co-ops only if they are at least 15 miles from a retail store and everyone is on the registry. The bill was opposed by patient advocates. Sen. Jeanne Kohl-Welles (D-Seattle) had offered a competing bill, Senate Bill 5519, but that has not been voted on, and all of her amendments to the Republican bill were voted down.
Opiates
Connecticut Governor to Propose Comprehensive Legislation on Prescription Drug, Heroin Use. Gov. Dannel Malloy (D) will later this month propose legislation that would increase utilization of prescription drug monitoring programs, increase education of doctors prescribing opiates, and increase access to overdose reversal drugs, such as naloxone. Click on the link for more detail.
Kentucky House Passes Heroin Bill; Competing Bill Already Passed Senate. The Republican-led Senate has already passed omnibus heroin legislation, and now the Democratic-led House has passed its own vision of how to combat heroin. The Democratic bill, House Bill 213, would increase both treatment and some punishments, but unlike the Republican bill, would allow for needle exchange. Now, the two bills must be reconciled.
Meth
Indiana Bill Would Require a Prescription for Sudafed. A bill that started out as a measure to bar people with meth convictions from purchasing pseudoephedrine products used as precursors in home meth cooking has now morphed into a bill that would require a doctor's prescription for anyone to purchase such products, which are common in cold medications. Senate Bill 536 is the measure.
International
Russian Anti-Drug Agency to Fall Prey to Budget Crisis. The Federal Drug Control Service is likely to be disbanded because of the country's economic crisis, according to official documents. The agency will shut down on March 1, and its functions will be redistributed among the Health and Interior ministries.