Do you want to know Europe's true party capitals? The European Monitoring Commission on Drugs and Drug Abuse (EMCDDA) is here to help. Last month it released its latest annual report on drug use levels in 56 European cities in 19 countries.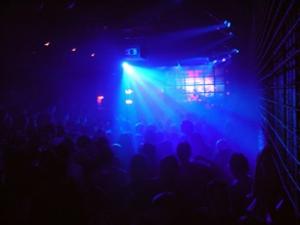 The report relied not on survey results or extrapolations from drug seizures, but a much more direct method: an analysis of daily wastewater samples in the catchment areas of wastewater treatment plants over a one-week period. Researchers analyzed the wastewater from approximately 43 million people, looking for traces of four illicit drugs: amphetamine, methamphetamine, cocaine, and MDMA (ecstasy).
The epidemiological analysis of wastewater is "a rapidly developing scientific discipline with the potential for monitoring close to real-time, population-driven trends in illicit drug use," the EMCDDA points out. Their researchers can now use it to estimate levels of drug use by measuring the levels of drugs and their metabolites excreted into the sewers by urine.
So, which cities are doing the most drugs? We'll give you the top five for each drug, as well as a bit of discussion below:
Amphetamines (milligrams/1,000 people/day)
Eindhoven (Netherlands) 271.7
Antwerp Zuid (Belgium) 268.8
Saarbrucken (Germany) 242.0
Oostende (Belgium) 236.4
Mainz (Germany) 226.9
The loads of amphetamine detected varied considerably across study locations, with cities in the north and east of Europe reporting much higher levels than in the south. Amphetamine, a working man's drug, was also found more evenly throughout the week than the party drugs, which tend to show up more in weekend samples. Of the top 15 cities, nine were in Germany, three each in Belgium and the Netherlands, and one in Iceland. Berlin came in 10th, Amsterdam 11th.
Cocaine (milligrams/1,000 people/day)
Barcelona (Spain) 965.2
Zurich (Switzerland) 934.4
Antwerp Zuid (Belgium) 822.9
St. Gallen Hofen (Switzerland) 821.7
Geneva (Switzerland) 794.8
Cocaine use is highest in western and southern European cities, particularly in Belgium, the Netherlands, Spain, and the UK, but Switzerland, with three of the top five and five of the top 10 cokiest cities, certainly deserves mention. Year-to-year figures show that an upward trend first reported in 2016 continues.
MDMA (Ecstasy)(milligrams/1,000 people/day)
Amsterdam (Netherlands) 230.3
Eindhoven (Netherlands) 165.1
Antwerp Zuid (Belgium) 95.3
Zurich (Switzerland) 85.2
Utretcht (Netherlands) 59.8
The Dutch really love their E, taking three of the top five spots, and nearby Antwerp is really starting to look like an unsung drug hotspot, appearing in all three top fives so far. Berlin, Barcelona, Geneva, and Paris are all in the top 10, but at use levels only about one-fifth of Amsterdam.
Methamphetamine (milligrams/1,000 people/day)
Chemnitz (Germany) 240.6
Erfurt (Germany) 211.2
Budweis (Czech Republic) 200.2
Brno (Czech Republic) 105.7
Dresden (Germany) 180.2
Like plain old amphetamine, meth use generally concentrated in northwest Europe, although the Czech Republic is certainly cranking, too, as it traditionally has. It is most popular in eastern Germany, Finland, and Norway.
One city worth mentioning is notable for its absence from these top fives: Lisbon. Portugal is the only country in Europe to have decriminalized the use and possession of all drugs, but its capital and largest city consistently ranked low-to-middling in drug use levels: The wastewater in Lisbon contained zero methamphetamine, came in 11th for Ecstasy use, 45th for amphetamine use, and 28th for cocaine use.
Those figures from Lisbon strongly suggest that other countries can decriminalize drug use and possession without seeing their populations turned into deranged party animals. In the meantime, the real party animals might want to head to Antwerp.