Marijuana legalization bills are filed in Florida and Hawaii, a bill to protect medical marijuana-using veterans is filed in Congress, and more.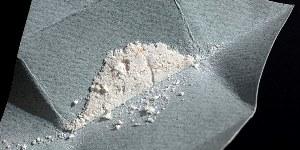 Marijuana Policy
Florida Marijuana Legalization Bills Filed. State Rep. Carlos Guillermo Smith (D-Orlando) and state Sen. Jeff Brandes (R-St. Petersburg) have filed companion marijuana legalization bills, HB 343 and SB 710, respectively. The bills would "establish a robust and free-market regulatory approach to the governance of cultivation, processing, and retail sales of both medical and adult-use marijuana." They would legalize up to 2.5 ounces for people 21 and over.
Hawaii Marijuana Legalization Bill Filed. A marijuana legalization bill was filed last week in Honolulu. The bill, SB 704, would set up a system of taxed and regulated marijuana sales, as well as legalizing the possession of up to an ounce of marijuana and allowing for the personal cultivation of up to six plants, of which three can be mature.
Washington State Home Cultivation Bill Advances. A bill that would allow people to grow their own weed at home, HB 1019, was approved by the House Commerce and Gaming Committee on a 7-2 vote last Friday. Although the state has legalized marijuana, home cultivation remains a felony. This bill would allow people to grow up to six plants and keep the fruits of their harvest.
Medical Marijuana
Bill to Protect Veterans Who Use Medical Marijuana Filed in House. Rep. Greg Steube (R-FL) has filed a bill to protect military veterans who are using medical marijuana in compliance with state laws from being penalized. HR 430 would also clarify that Department of Veterans Affairs doctors can discuss the benefits and risks of medical marijuana with their patients. The bill is now before the House Committee on Veterans Affairs.
Heroin and Prescription Opioids
US Sentencing Commission Finds Big Increases in Fentanyl Prosecutions. In a report released Monday, the US Sentencing Commission finds that while fentanyl and fentanyl analogues account for only 5.8% of federal drug trafficking cases, the number of fentanyl cases has doubled each fiscal year since 2015 and the number of fentanyl analog cases has doubled each fiscal year since 2016. Fentanyl cases jumped from 24 to 886, a whopping 3,592% increase, while analog cases jumped from four to 233, an even larger 5,725% increase.
Methamphetamine
Methamphetamine Overdose Deaths Have Risen Sharply, Study Finds. A study supported by the National Institutes of Health finds that meth overdose deaths rose sharply nationwide between 2011 and 2018, with the death rate rising from 4.5 to 20.9 per 100,000 among people aged 25 to 54. The numbers rose across all racial and ethnic groups, but American Indians and Alaska Natives had the highest death rates overall. The research was conducted at the National Institute on Drug Abuse (NIDA), part of the National Institutes of Health.