A Clay County, Florida, sheriff's narcotics detective and a man he was investigating as a methamphetamine suspect were shot and killed in an exchange of fire last Thursday evening. Narcotics Detective David White and suspect Ted Arthur Tilley, 36, become the 10th and 11th persons to die in US domestic drug law enforcement operations so far this year.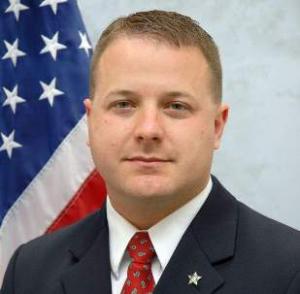 Police told the Associated Press
White was part of a nine-man investigating a reported meth lab at a residence in Middleburg. When White and Detective Matthew Hanlin approached the front door and attempted to speak with someone inside, the person slammed the door shut.
According to Clay County sheriff's office spokeswoman Mary Justino, when police then tried to force their way in, they were met with gunfire. White was mortally wounded -- he died shortly thereafter at a local hospital -- and Hanlin was shot in the left arm. He underwent surgery and is in stable condition.
As Tilley fled the home, he was shot and killed by another member of the sheriff's office, police said. Five other men at the scene were detained, but police later said only one had been arrested.

The owner of the home told News 4 Jax TV that it was in foreclosure, he hadn't lived in it for three years, and the men were squatting there without his permission. He said the home was one of dozens of abandoned homes in the immediate neighborhood.