Undercover police in Sunnyvale, California, shot and killed an unarmed alleged methamphetamine dealer last Wednesday afternoon. Juan Ruelas, 34, becomes the 27th person to die in US domestic drug law enforcement operations so far this year.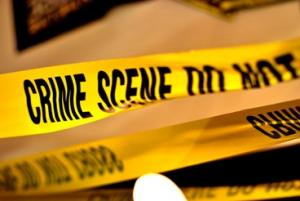 According to
NBC Bay Area News
, citing police spokesmen, Ruelas was being investigated by the Santa Clara County Specialized Crimes Action Team (SCAT) and members of a DEA drug task force, whose undercover officers had purchased meth from him several times over the past month. Police set up another buy Wednesday afternoon at a Hobee's restaurant in Sunnyvale, and an undercover officer had just purchased a pound of meth from him when the shooting occurred.
Sunnyvale Department of Public Safety Captain Dave Pitts said that after the deal went down, Ruelas suddenly threatened the officer and said he had a gun. Then, Pitts said, Ruelas "made a movement that led the officer to believe he was reaching for a gun." No fewer than six officers on the scene then opened on fire on Ruelas, mortally wounding him. He died later the same day in a local hospital.
No gun was found.
In an earlier NBC Bay Area News report, a manager at the Motel 6 next door to the restaurant provided a different account. He told reporters that it looked like a driver had been pulled over for a traffic violation. The manager, John Carroll, said officers were shouting at a person in the vehicle to get out of the car. When that person began to comply, police gunfire broke out, he said.
Ruelas' family wants to know what happened, members told ABC News 7. "Our question was, you know, 'Was he armed?'" said Ruelas' sister, Maria Bunker. "And he just told my brother, 'no, we never found a weapon.'"
Bunker also questioned the police narrative of events. "The pictures that we see all over the media, they show his truck being boxed in," Bunker said. "He had a stroke recently so it's like, he wasn't going to run from them."
Police spokesman Pitts said the shooters were five Santa Clara police detectives and a sheriff's detective. The shooting is being investigated by Sunnyvale public safety investigators, who will forward their findings to the county district attorney's office for review.