Kentucky's governor announces plans for executive actions to make medical marijuana available in the state, a pair of US senators go after a methamphetamine precursor chemical, and more.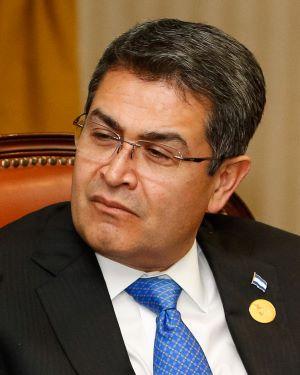 Marijuana Policy
North Dakota Marijuana Legalization Initiative Campaign Can Begin Signature-Gathering. Secretary of State Al Jager (R) announced Thursday that a marijuana legalization initiative sponsored by New Approach North Dakota has been approved for signature-gathering. The measure would legalize marijuana for people 21 and over and direct the legislature to establish rules and create a legal marijuana program by October 2023. The campaign now needs to gather 15,582 valid voter signatures by July 11 to qualify for the November ballot.
Medical Marijuana
Idaho Medical Marijuana Initiative Campaign Comes Up Short. Kind Idaho, the group behind an effort to get a medical marijuana initiative on the November ballot, says it is not going to make it. "We aren't going to meet numbers," the campaign's treasurer said. The campaign needs 70,000 valid voter signatures to make the ballot but has only come up with a tenth of them, and the deadline is one week from today. "We ran into some issues along the way with basically starting up a grassroots organization without any sort of financial backing or assistance," he said.
Kentucky Governor Announces Plan to Allow Medical Marijuana. In the wake of the legislature's failure to pass a marijuana bill (again), Gov. Andy Beshear (D) announced Thursday a process that could lead to executive actions to allow medical marijuana in the state. "Most of these steps are about hearing from you, the public, so that your voice is heard by the executive branch — even if it's ignored by the legislative branch," Beshear said. Without naming names, Beshear went after Republican senators who blocked the bill, saying that "it's time that a couple of individuals that are out of touch with the vast majority of Kentuckians on this issue stop obstructing it and we're able to move forward."
Methamphetamine
Senate Drug Caucus Chairs Call on International Panel to Push for Scheduling of Methamphetamine Precursor Chemical. Sens. Sheldon Whitehouse (D-RI) and Chuck Grassley (R-IA), Chairman and Co-Chairman of the Senate Caucus on International Narcotics Control, in a letter Thursday urged the International Narcotics Control Board (INCB) to recommend the scheduling of methylamine—a precursor to methamphetamine. On the INCB's recommendation, the most recent session of the United Nations Commission on Narcotic Drugs (CND) voted unanimously to control three fentanyl precursor chemicals, but did not act on methylamine. Whitehouse and Grassley encourage the INCB to back the scheduling of methylamine, which would help to save lives across the globe, they said. "In 2020, 24,576 Americans died from an overdose involving psychostimulants, a class of drugs that includes methamphetamine," Whitehouse and Grassley wrote. "As the United States Senate Caucus on International Narcotics Control has expressed to INCB in the past, international action is necessary to stop methylamine sales that enable criminal groups to produce methamphetamine. Recommending that CND schedule methylamine under the 1988 UN Convention will help save lives across the globe, including in the United States."
International
Mexican President Confirms Closure of Elite Anti-Drug Unit That Worked with DEA. President Andres Manuel Lopez Obrador said Thursday that an elite anti-drug unit that worked on drug investigations with the DEA was shut down last year, confirming a Reuters report from Tuesday. Lopez Obrador said the unit was shut down "over a year ago" and charged the unit had been infiltrated by criminals. "That group, which was supposedly a high-level strategic group, was infiltrated (by criminals),"he said. The Sensitive Investigative Units (SIU) police were considered among the country's law enforcement elite and had worked on major investigations, such as the capture of Joaquin "El Chapo" Guzman, but one of its former leaders, Ivan Reyes Arzate, has pleaded guilty in US federal court to taking bribes from a drug gang. The unit was seen as vital by US drug agents, who needed Mexican police to help with investigations there.
Honduras Ex-President Extradited to US to Face Drug Charges. Former President Juan Orlando Hernandez was extradited from Honduras Thursday to face drug charges in the US. He is accused of taking massive bribes from Mexican drug traffickers to abet a cocaine-importing conspiracy and related gun trafficking offenses. Hernandez was president from 2014 to January 2022 and was a Washington ally despite rumors of corruption surrounding him for years. "Hernandez abused his position as president of Honduras from 2014 through 2022 to operate the country as a narco-state,"said US Attorney General Merrick Garland. "Hernandez worked closely with other public officials to protect cocaine shipments bound for the United States." Hernandez's brother Tony, a former Honduran congressman, has already been sentenced to life in prison in the US after being convicted earlier on drug trafficking charges.