Conservative senators slow down Canada's move to marijuana legalization, the Senate Judiciary Committee passes the sentencing reform bill, an Arizona bill would make felons of doctors who are lax about medical marijuana rules and laws, and more.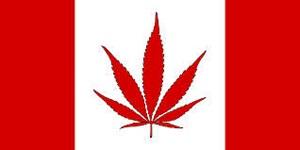 Marijuana Policy
GOP Senator Ends Hold on DOJ Nominees Over Sessions Policy. Sen. Cory Gardner (R-CO) announced Thursday he had ended a two-month hold on some Justice Department appointments he began to protest Attorney General Jeff Sessions' move to rescind Obama-era policies largely leaving state-legal marijuana alone. The announcement came after Gardner received unspecified assurances from DOJ officials about the enforcement of federal drug law. When asked what he got for lifting the holds, Gardner told the Denver Post: "We've had very good, positive conversations about protecting states' rights and protecting the voters of Colorado's wishes."
Philadelphia DA Enacts No Prosecution Policy for Small-Time Possession. District Attorney Larry Krasner has dropped about 50 outstanding marijuana possession cases and announced that he will no longer charge people caught with small amounts. Krasner cited racial disparities in making the move: "Because we all know that these laws are not getting enforced at the Wawa in Chestnut Hill. These laws are getting enforced in neighborhoods that are poor and predominately black and brown," said Krasner.
Medical Marijuana
Arizona House Committee Approves Bill to Make Felons of Lax Pot Docs. The House Health Committee voted 6-3 Thursday on party lines to approve a bill that would make doctors who sidestep rules for medical marijuana recommendations guilty of a felony. Under the bill, doctors who violate any rule or law could get up to a year in prison. Under current law, they face only discipline from county medical boards. The measure, backed by arch-foe of medical marijuana Yavapai County Attorney Sheila Polk, is House Bill 2067.
Sentencing Reform
Federal Sentencing Reform Bill Wins Committee Vote. In a rebuff to Attorney General Jeff Sessions, who on Wednesday urged the bill's defeat, the Senate Judiciary Committee on Thursday approved the federal sentencing reform bill, S. 1917. The question now is whether Senate Majority Leader Mitch McConnell (R-KY) will allow a floor vote.
International
Canada Postpones Marijuana Legalization a Few Weeks. The Pierre Trudeau government's plan to have legal marijuana up and running by July 1 has hit a bump, and the anticipated date for legal commerce to begin has been pushed back by a matter of a few weeks. The bump occurred in the Senate, which set a schedule to consider the legalization bill that would not allow the government to hit the July 1 date.