Louisiana doctors could soon treat more medical marijuana patients, black VA patients on opioid therapy are more likely to be drug tested and have their treatment halted for illicit drug use than whites, a Georgia judge throws out a heroin murder conviction, and more.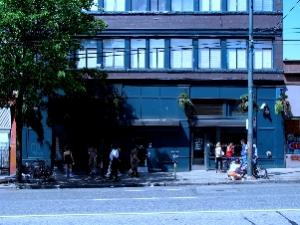 Medical Marijuana
Louisiana Regulators Weight Raising Limit on Number of Patients Doctors Can Treat. The state Board of Medical Examiners is set to boost the number of medical marijuana patients a single doctor can treat. The board set a limit of 100 patients per doctor in 2016, but Vincent Culotta, the board's executive director, said the limit will be raised at the board's meeting next month. "We realize we're going to have to increase that number," he said.
Oklahoma Judge Rules Implementation of Medical Marijuana Rules Can Proceed. Cleveland County District Court Judge Michael Tupper ruled Tuesday that the Board of Health can proceed with implementing the state's medical marijuana rules and regulations. He ruled against a lawsuit by more than a dozen Oklahoma patients and businesses who challenged the rules. The decision Tuesday does not end the case. The judge could still throw out some or all the challenged rules at a later date or choose to leave them alone again. Another legal challenge is still pending in Oklahoma County District Court.
Heroin and Prescription Opioids
Study Finds African-American VA Patients More Likely to Be Drug Tested, Have Prescriptions Stopped. Black VA patients on long-term opioid therapy are more likely to be drug tested by their doctors and much more likely to have their opioid prescriptions halted if any illegal drug use is found, a new study finds. About 25% of black patients were tested within six months of being prescribed opioids, while only 16% of whites were. Black patients were twice as likely as white ones to have their opioid therapy halted if they tested positive for marijuana and three times as likely if they tested positive for cocaine. The findings were published in the journal Drug and Alcohol Dependence.
Georgia Judge Dismisses Indictment in Heroin Overdose Death. A Georgia judge has dismissed a murder indictment against a man accused of injecting heroin into another man who overdosed and died. In the case, Superior Court Judge John Goger found that the defendant injected the fatal dose at the victim's request and that the victim had purchased the drug himself. Goger held that that didn't amount to heroin distribution by the defendant, and without the underlying drug felony, there is no felony murder.
Harm Reduction
California Senate Passes Bill to Permit Safe Injection Sites in San Francisco. The state Senate Wednesday approved Assembly Bill 186, which would allow San Francisco to implement a safe injection site. AB 186 permits San Francisco to establish facilities where individuals can use controlled substances under the supervision of staff that are trained to treat and prevent drug overdose and link people to drug treatment, housing, healthcare, and other services. Mayor London Breed, the San Francisco Board of Supervisors, as well as a significant majority of the San Francisco electorate, support piloting safe injection sites in San Francisco.