Last Thursday, two Atlanta narcotics officers pleaded guilty to manslaughter charges in the shooting death of an elderly woman during a botched drug raid, but that is just the beginning in what looks to be an ever-expanding investigation into misconduct in the Atlanta narcotics squad. A federal investigation is already underway, and yesterday, Rep. John Conyers (D-MI), chair of the House Judiciary Committee, called on Attorney General Alberto Gonzales to launch a thorough investigation of issues raised by the case, including police misconduct, the use of confidential informants, arrest quotas, and the credibility of police officials.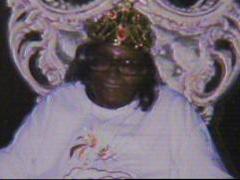 Things began to unravel for the Atlanta Police Department's 16-man street narcotics team on November 21, when three Atlanta narcs broke into the home of 92-year-old Kathryn Johnston using a "no-knock" warrant that claimed drug sales had taken place there. The elderly Johnston responded to the intruders dressed in plain clothes by firing one shot from an old pistol, which missed the officers. The narcs responded with a barrage of bullets, firing 39 shots, five or six of which hit Johnston, who died shortly afterward.
Since then, investigators have found that in the Johnston case:
The narcotics officers planted drugs to arrest a suspected drug dealer, who in turn pointed them toward Johnston's residence.
The narcotics officers lied on their search warrant application, saying that a confidential informant had bought drugs at that address when that did not happen.
The narcotics officers lied on their search warrant application, saying the house was occupied by a large man who employed surveillance cameras.
The narcotics officers planted marijuana in Johnston's basement after they shot her in order to bolster their case and impugn her reputation.
The narcotics officers asked another confidential informant to lie for them after the fact and say he had bought drugs at Johnston's residence.
But that confidential informant, Alexis White, instead went to the feds with his story (and this week, he went to Washington, DC, to talk to congressional leaders about snitching), and the fabric of lies woven by the Atlanta narcs rapidly unraveled. Last Wednesday, three of them, Officers Gregg Junnier, Jason Smith, and Arthur Tesler, were indicted on numerous state charges, including murder, as well as federal civil rights charges. The following day, Junnier and Smith pleaded guilty to a state charge of manslaughter, with sentencing to be postponed until after the federal investigation is complete. They face up to 10 years on the manslaughter charge and up to life in prison on the federal civil rights charge.
But the problems in the Atlanta narcotics squad run deeper than one incident of misconduct. According to federal investigators, what the Atlanta narcs did during the botched Johnston raid was business as usual.
"Junnier and other officers falsified affidavits for search warrants to be considered productive officers and to meet APD's performance targets," according to a federal exhibit released Thursday. "They believed that these ends justified their illegal 'Fluffing' or falsifying of search warrants. Because they obtained search warrants based on unreliable and false information, [the officers] had on occasion searched residences where there were no drugs and the occupants were not drug dealers."
Cutting corners, though, can have serious consequences. As prosecutors noted, once the narcs had received a tip there were drugs at Johnston's residence, Officer Junnier said they could get a confidential informant to make a buy there to ensure there actually were drugs at that location. "Or not," Smith allegedly responded.
At a news conference last Thursday, FBI Atlanta Special Agent in Charge Greg Jones called the officers' conduct "deplorable." In an ominous addendum, Jones added that the agency will pursue "additional allegations of corruption that other Atlanta police officers may have engaged in similar conduct."
US Attorney David Nahmias said Johnston's death was "almost inevitable" because of such widespread activity and vowed a far-reaching investigation into departmental practices. He said he expects to find other cases where officers lied or relied on bad information. "It's a very ongoing investigation into just how wide the culture of misconduct extends," Nahmias said. "We'll dig until we can find whatever we can."
And now, House Judiciary Committee head Rep. Conyers wants to ensure that the feds dig deep. In a letter released yesterday, Conyers told Attorney General Gonzales:
"There are several key issues raised by the Johnston case: police misconduct (falsifying information and excessive use of force); misuse of confidential informants; potentially negative impact of arrest quotas and performance measures; and the integrity and credibility of law enforcement officials. We are particularly concerned about the misuse of confidential informants. The reliability of confidential informants used in narcotics cases is often compromised because they are cooperating with law enforcement in order to extricate themselves from criminal charges. The absence of corroboration requirements for information obtained through confidential informants leaves room for abuse. All these factors can have the effect of eroding public confidence in the criminal justice system.

"We are concerned that the Atlanta incident may be indicative of a systemic problem within the Atlanta Police Department. Additionally, we are disturbed that the actions of the Atlanta Police Department may be a reflection of conduct used in other jurisdictions throughout this country. Significantly, the number of "no knock raids" has increased from three thousand in 1981 to more than fifty thousand in 2005."
Former New Jersey narcotics officer and current head of Law Enforcement Against Prohibition Jack Cole shares Conyers' concerns. "I think this kind of thing is going on across the country," he told Drug War Chronicle. "If anyone really dug into this, you would find similar things in a lot of departments. It's about using a war on drugs metaphor. When you have a war, you need an enemy, someone despicable, so you can do whatever you want to them," he said. "We train our police to feel like they have to win at any cost because it's a war."
Maybe, just maybe, the federal investigation into the Atlanta narcs will morph into the kind of hearings on drug war policing that are long, long overdue. If not, at least Kathryn Johnston has won a measure of justice.