Marijuana arrests nationwide increased last year despite spreading legalization, a California psilocbyn decriminalization initiative has been filed, and more.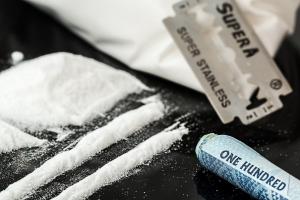 Marijuana Policy
Marijuana Arrests Increased Again Last Year Despite More States Legalizing, FBI Data Shows. According to the FBI's annual Uniform Crime Reports released Monday, the number of marijuana arrests in the US last year was 663,367, a slight increase over the 659,700 pot arrests tallied in 2017 and the 653,249 tallied in 2016. This despite the fact marijuana is now legal for adults in 11 eleven states and medical marijuana is legal in 33 states. Before 2016, marijuana arrests had been declining for roughly a decade.
Psychedelics
California Psilocybin Decriminalization Initiative Filed. A group of activists calling itself Decriminalize California has filed a psilocybin decriminalization initiative with state officials. The group has submitted ballot language to the attorney general's office and is now awaiting approval for an official title and summary. Once that is completed, activists will have 180 days to come up with 625,000 valid voter signatures to qualify for the November 2020 ballot. The initiative would decriminalize "personal possession, storage, use, cultivation, manufacturing, distribution in personal possession amounts without profit, transport, and consumption of psilocybin mushrooms" by individuals 18 and older.
International
ONDCP Releases Data on Coca Cultivation and Production in Peru. On Tuesday, the White House Office of National Drug Control Policy (ONDCP) released the results of the annual US Government estimates measuring coca cultivation and potential cocaine production for the Republic of Peru. The estimates found that cultivation "remained elevated" at more than 125,000 acres, up slightly from 2016 and 2017, but still below the recent record of about 180,000 acres in 2013. "The ongoing coca cultivation in Peru and across the Andean Region of South America remains a significant threat to the United States. As part of the Trump Administration's whole-of-government approach to the addiction crisis, we will continue to support our partners in Peru to curb cultivation and production in critical growing regions. We are committed to bringing those who profit off the international drug trade to justice to help accomplish our goal of saving lives," ONDCP Director Jim Carroll said.