A Swiss pilot program allowing legal marijuana sales will begin in three weeks, Colombia's president plans a drug decrime move, and more.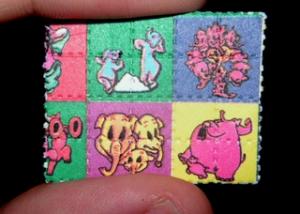 Psychedelics
New Study Estimates Over 5.5 Million US Adults Use Hallucinogens. Hallucinogen use has increased since 2015, overall, and particularly among adults 26 and older, while use decreased in adolescents aged 12 -- 17 years, according to a new study by researchers at Columbia University Mailman School of Public Health and Columbia University Irving Medical Center. An estimated 5.5+ million people in the US used hallucinogens in the past year, in 2019, which represents an increase from 1.7 percent of the population aged 12 years and over, in 2002, to 2.2 percent, in 2019. LSD use between 2002 and 2019 increased overall and in all age groups, with the past 12-month rate increasing from 0.9 percent in 2002 to 4 percent in 2019 for those 18-25 years of age. PCP use between 2002 and 2019 decreased, as did the drug Ecstasy since 2015. The study is the first to provide formal statistical analyses of trends in the prevalence of hallucinogen use overall and by age groups during the last two decades. The findings are published online in the peer-reviewed journal Addiction.
International
Colombia's New President Set to Move on Cocaine Decriminalization. The government of new President Gustavo Petro is now proposing an end to "prohibition" and the beginning of a government-regulated cocaine market. Working through both national legislation and alliances with other leftist governments in the region, the Petro government hopes to make the country a laboratory for drug decriminalization. Felipe Tascón, Petro's drug czar, said Colombia hoped to take advantage of the new regional power configuration, where leftists control the governments of the trio of cocaine producing countries (Bolivia, Colombia, Peru) and plans to meet with his regional counterparts on the issue with an eye toward forging a unified regional bloc to take on the international drug conventions at the United Nations. Tascón also said the administration would back legislation to decriminalize both cocaine and marijuana, as well as ending aerial spraying and manual eradication of coca crops. He said that regulating cocaine sales would allow the government to wrest control of the market from drug traffickers and armed groups.
Swiss Pilot Project on Regulated Marijuana Sales Begins Next Month. A pilot project that will see marijuana sold through pharmacies to some 370 study participants is set to begin September 15. The "Weed Care" program will allow participants to legally buy marijuana from nine shops in Basel. Health officials hope the trial will help address political questions about marijuana regulation. Study participants are all current marijuana users who must fill out surveys throughout the 30-month study. "It's not about full legalization -- but regulation -- where consumption is possible in a protected setting. That's what we want to test now," said Lukas Engelberger, medical director for Basel.