Singapore arrests its citizens for doing drugs outside the country, Colombian President Petro's frank talk about the need for a new model drug policy is activating critics, and more.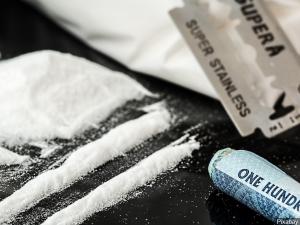 Foreign Policy
Pair of GOP Senators Question Colombian President's Commitment to Cooperating with US on Drugs. Senators Charles Grassley (R-IA) and Marco Rubio (R-FL) have sent a letter to Dr. Rahul Gupta, Director of the White House Office of National Drug Control Policy (ONCDP -- the drug czar's office), expressing their concerns with Colombian President Gustavo Petro's drug policy changes and intentions to modify extradition policy with the United States. They are upset that Petro has initiated peace talks with the National Liberation Army (ELN), which they specify is "a left-wing Foreign Terrorist Organization" and that he has resumed diplomatic relations with neighboring Venezuela, or "the Maduro narco-regime," as they put it.
"Petro's favorable actions toward actors working closely with drug traffickers in our hemisphere call into question the Colombian president's commitment to cooperating with the United States to prevent the flow of drugs crossing our border," they charged. They also took issue with Petro's proposal to limit extradition to people who refused to cooperate with the Colombian state, saying it "incentivizes criminals to avoid extradition by bribing or coercing the sitting political regime."
The Colombian president has vocally called for an end to the US's current drug policy in Colombia and his government is considering -- but has not yet enacted -- significant drug policy reforms, such as decriminalizing small-scale coca production.
Colombia Ex-President Warns Petro's Call to Change Course in Drug War Could Make Country a "Narco-State." Ivan Duque, the rightist predecessor to current Colombian President Gustavo Petro, has warned that Petro's call to make a radical change in the war on drugs could turn the country into a "narco-state" that could threaten the security of the US and other countries in the region.
"Now, what worries me is that there is now the possibility of getting into the permission, or the legalization of cocaine and consumption," said Duque. "I think that it will be very bad for Colombia and that will be very bad for the countries in the hemisphere, and I think that could generate also a major security threat to the United States. So by no means I'm in favor of the legalization of the cocaine trade… But I also have to say it, Colombia cannot turn into a narco state. I think the world now has unified in the concept of prohibition, and I think if just one country, let's say Colombia, decides to legalize cocaine, it'll turn itself into a narco state."
The Petro government has so far rejected cocaine legalization, but it is considering the decriminalization of small-scale peasant coca cultivation.
International
Belgian Prime Minister Condemns Threats Against Justice Minister from Drug Traffickers. Belgian Prime Minister Alexander De Croo on Saturday condemned serious threats against the country's justice minister as "totally unacceptable" after a car containing firearms was found near his home. Belgian media says the threats could involve kidnapping by drug traffickers, who have been angered by a recent ramping up of Belgian enforcement activity after an unprecedented flare-up of violence among traffickers this summer. Belgium and the neighboring Netherlands are the main European hubs for cocaine trafficking, with 90 tons of the drug being seized in the Belgian port of Antwerp last year.
Singapore Arrests Citizens for Using Drugs in Other Countries. The city-state's Central Narcotics Bureau announced Saturday that authorities had arrested 41 citizens so far this year for using drugs outside the country. Under Singaporean law, citizens who use drugs outside the country face the same punishment as those caught using drugs inside the country. A first offense can garner up to 10 years in prison, but most people charged with the crime are sent to rehabilitation if there are no other charges against them. The policy is in line with the city-state's draconian drug policies, which include the death penalty for trafficking as little as 15 grams of heroin or 500 grams of marijuana.